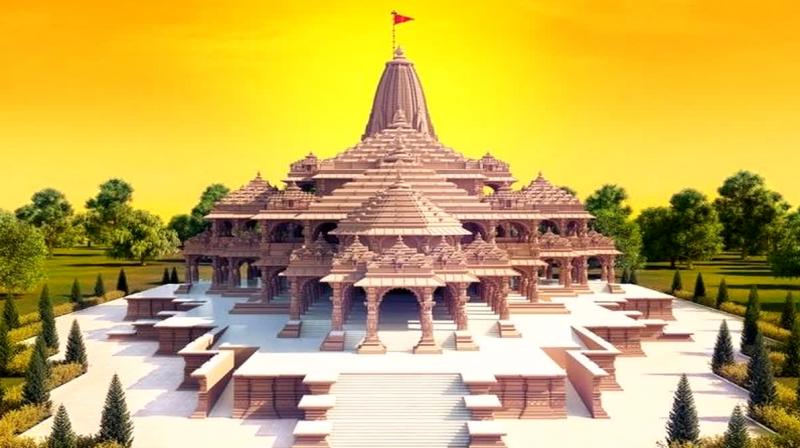 Ram Mandir in Ayodhya
PM Narendra Modi will visit Ayodhya's Ram Mandir on January 22 for inauguration.
Ayodhya Ram Mandir Inauguration Date: Champat Rai, General Secretary of Shri Ram Janambhoomi Trust on Wednesday announced that the idol of Lord Ram will be installed at Ayodhya's Ram Temple on January 22, 2024.
As per Champat Rai, the date for 'Pran Pratishtha' on January 22 is confirmed. Likewise, several members of Shri Ram Janambhoomi Trust met Prime Minister Narendra Modi on Wednesday and invited him to come to Ram Temple in Ayodhya on January 22 to install the idol of Lord Ram in the Garbhagriha. 
To this, PM Narendra Modi has humbly accepted their request and will visit Ayodhya's Ram Mandir on January 22 for inauguration. After meeting with the delegation of Shri Ram Janambhoomi Trust, Prime Minister Narendra Modi expressed happiness and said that he was feeling blessed and that it was his good fortune that he would be witnessing a historic moment.
Also Read | Golden Temple Model Auction: PM Modi's Foreign Visit Gifts to be Auctioned from Oct 2-Oct 31
PM Modi took to X (formerly known as Twitter) and said, "Jai Siya Ram! Today is a day full of emotions. Recently the officials of Shri Ram Janmabhoomi Teerth Kshetra Trust had come to meet me at my residence and invited me to come to Ayodhya on the occasion of inauguration of Shri Ram temple. I feel very blessed. It is my good fortune that I will witness this historic occasion."
It may be recalled that the Supreme Court, in 2019, gave verdict on the Ayodhya dispute that paved the way for the construction of Ram Mandir. Following the top court's verdict, the Centre established Shri Ram Janma Bhoomi Tirtha Kshetra' Trust to take all the decisions related to the construction of the grand Ram Temple in Ayodhya.
Notably, the idol of Ram Lalla will be placed in the sanctum sanctorum of the temple. 
Also Read | Israel-Palestine War: Kangana Ranaut Meets Israeli Ambassador, Extends Support