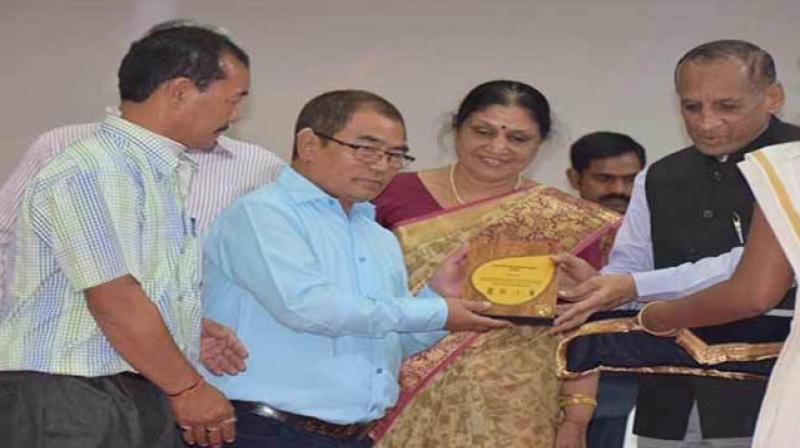 Singchung Bugun Village Community Reserve bags National Biodiversity Award
An NGO from West Kameng district of Arunachal Pradesh has bagged the first prize from the National Biodiversity Authority (NBA) for its efforts in conserving rare wildlife resources in the area. The NBA, established by the Centre in 2003, honored the Singchung Bugun Village Community Reserve (SBVCR) with a citation, a memento and a cash prize of Rs one lakh during a function in Hyderabad, an official release said yesterday.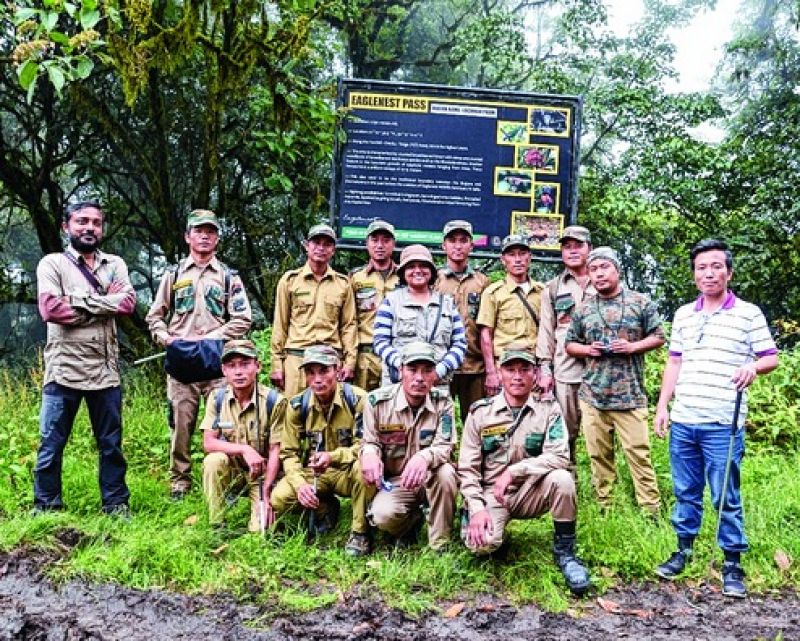 The staff of SBVCR who patrol the reserve
The SBVCR has been partnering with the state forest department since 2016 in protecting and conserving the 17 sq km area of Singchung Bugun Village Community Reserve, adjacent to the Eaglenest Wildlife Sanctuary in the district, the release said. Rich in both flora and fauna, with 545 species of birds and various species of plants and animals, the sanctuary is spread over about 217 sq km.

Eaglenest Wildlife Sanctuary, A cradle of biodiversity
The sanctuary is also known for the existence of Bugun Liocichla, a bird species presently found only in the park, it said. The Arunachal Pradesh forest department, under the initiative of Rupa DFO Millo Tassar, partnered with the SBVCR in a "unique conservation model" for the conservation of the reserve, the release said.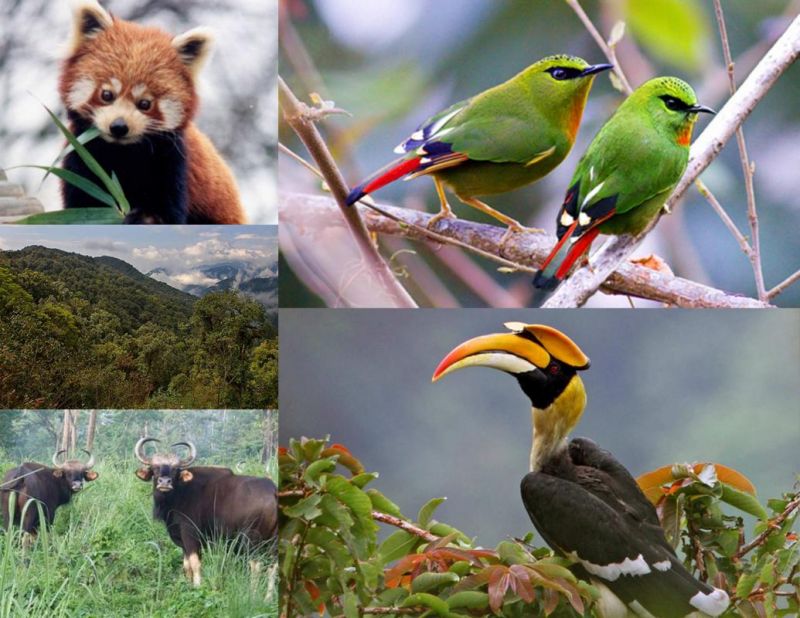 Sanctuary is spread over about 217 sq km
The NGO organizes ecotourism camps for visitors and researchers every year, and employs local community members, it said. "I believe this prestigious award will encourage them to work harder in conserving the environment," Tassar said, adding, the award has not been given to any other NGO in the state till date.