Mumbai: Indiabulls Group has asked about 2,000 of its employees to resign. Since then #IndiabullsResign has been trending on the social media.
One employee tweeted, "Even after knowing current epidemic, Indiabulls has asked more than 2,000 employees to resign without notice." First of all they cut our salary. How will people get a new job in these difficult days?
PhotoIt is said that these employees have been asked to resign via WhatsApp call, where the call is not recorded.
Another tweet states that Indiabulls is mentally disturbed. This is being done by the company without any proper notice, my financial situation is very bad. Many people are criticizing Indiabulls saying that Indiabulls can donate to PMCares but can't pay salaries.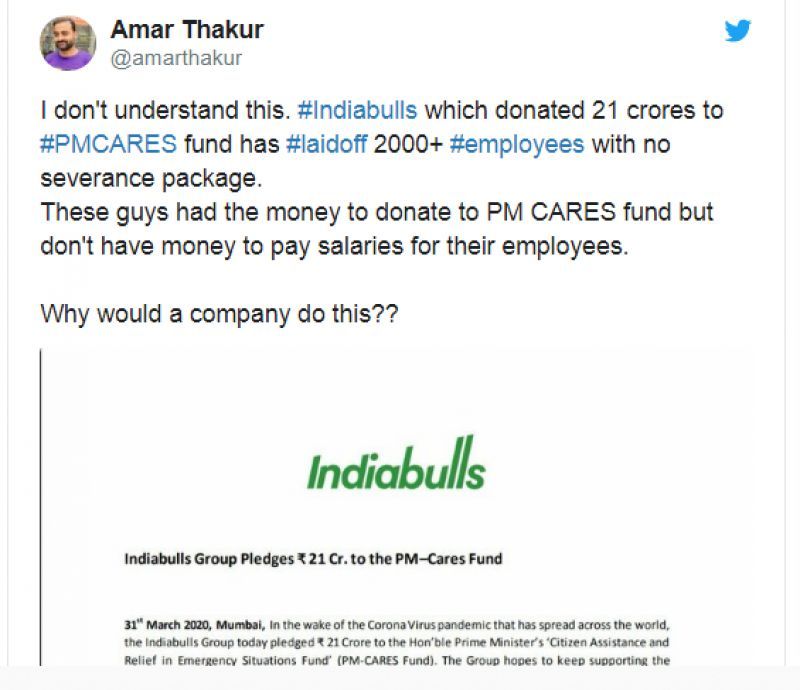 PhotoAmar Thakur tweeted, "I don't understand this. Indiabulls has donated Rs 21 crore to PM Cares, but fired the employees without any notice. They have money to donate to PMCares but not to employees. Why would a company do this?
Antara Mukherjee tweeted, "Indiabulls contributed Rs 21 crore to PM Covid Fund and then deducted Covid Fund from one day's salary of employees." The company has slashed the salaries of companies by 20-40 per cent and is now asking them to resign.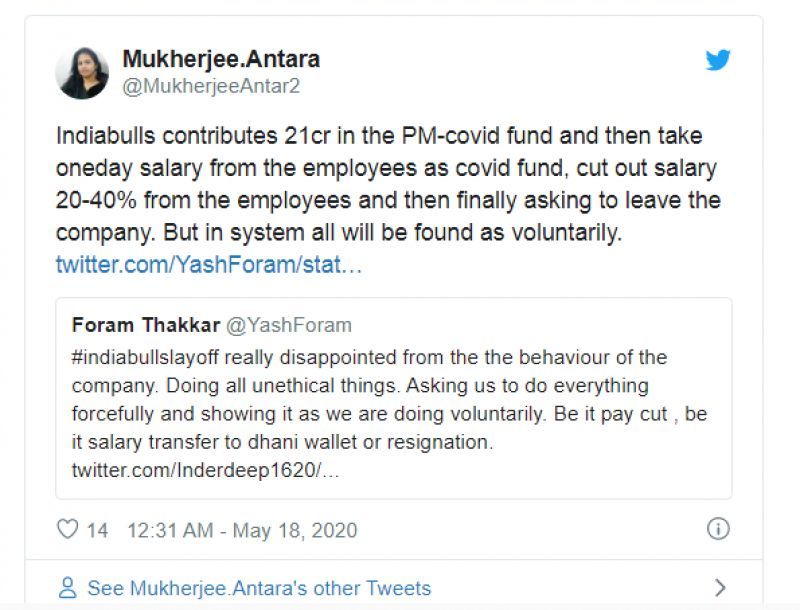 PhotoMany of these posts are being marked to the Prime Minister, Home Minister and Labour Minister.