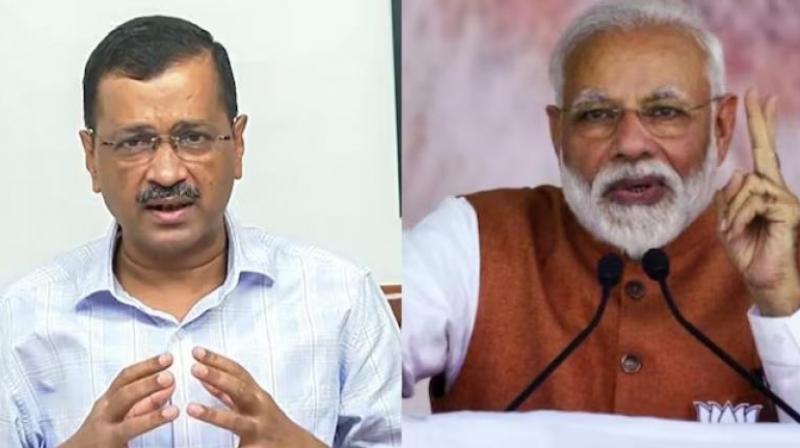 Arvind Kejriwal Writes to PM Modi over Delhi Budget Stalled Issue
'This is the first time that the budget of a state has been stalled': Delhi CM
NEW-DELHI: Delhi Chief Minister Arvind Kejriwal has written a letter to Prime Minister Narendra Modi urging him not to stall the Delhi budget. CM Kejriwal has reacted in the wake of the ongoing conflict between the Center and the Aam Aadmi Party government in the national capital. The central government has stalled the presentation of the budget for the financial year 2023-24 in the Delhi Legislative Assembly on Tuesday.
In a news channel programme, Kejriwal on Monday accused the Center of "outright hooliganism", saying it was the first time in the country's history that a government's budget had been frozen. AAP has shared a video on social media platform Twitter. Sources in the Delhi government said that the Union Home Ministry has stalled the Kejriwal government's budget and it will not be presented in the Legislative Assembly on Tuesday.
In a letter to Prime Minister Modi, Kejriwal said, "This is the first time in the last 75 years that the budget of a state has been stalled. Why are you angry with the people of Delhi? Don't put a hold on Delhi's budget. People of Delhi join hands and urge you to pass the budget." 
After Kejriwal criticized the Centre, sources in the home ministry said that the ministry has sought an explanation from the AAP government as its budget proposal made more provision for advertisements. There is fragmentation and little budget allocated for infrastructure and other development initiatives.
"The AAP government has not yet responded to our queries," said a source in the ministry. Sources in the 'AAP' government have termed these allegations as false. They claimed that the total budget is worth Rs 78,800 crore, of which Rs 22,000 crore has been proposed for infrastructure and only Rs 550 crore has been earmarked for advertisements.