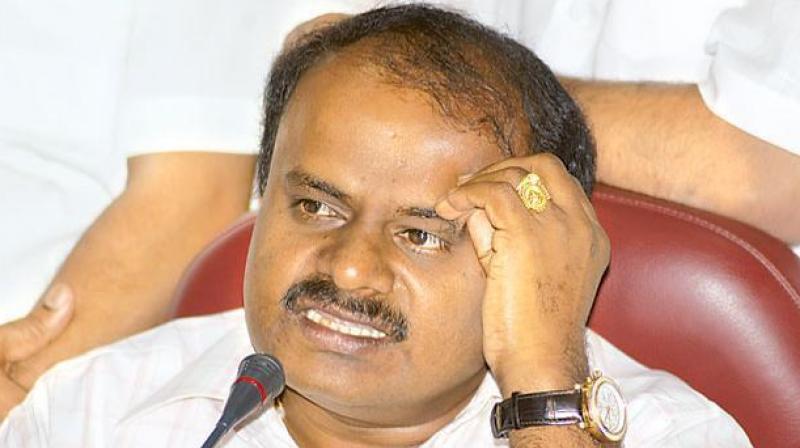 JD(S) leader H D Kumaraswamy
JD(S) leader H D Kumaraswamy today accused the BJP of being in a "hurry" to form the government in Karnataka despite falling short of numbers, and resorting to "horsetrading" by trying to lure his party MLAs with money. Speaking to reporters here after his election as leader of the JD(S) Legislature Party, he alleged that BJP was making attempts to lure his party MLAs with monetary offers. The BJP was trying to "misuse" its power being in office at the Centre, he charged.
Governor Vajubhai Vala
Kumaraswamy said the Congress-JD(S) combine had a "clear majority" with the support of 116 MLAs. "Without the numbers, how can they (BJP) form the government?" he asked. Kumaraswamy said he was not out to grab power. As the state Assembly polls gave a fractured verdict, the JD(S) and Congress have come together and petitioned Governor Vajubhai Vala to allow the combine to form its government.