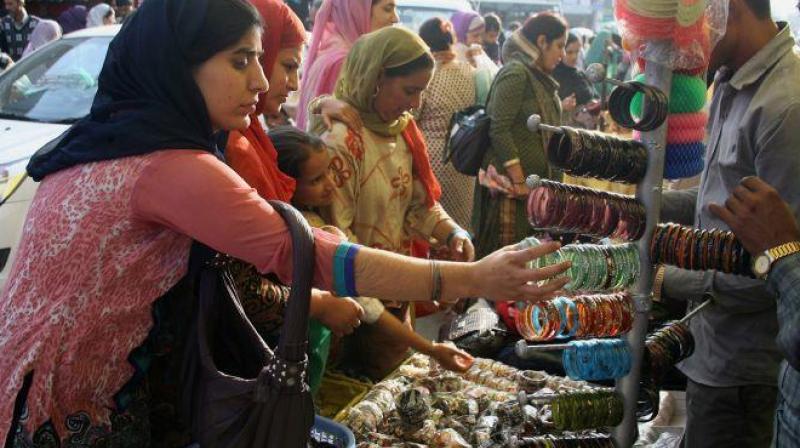 Sluggish sales in Kashmir markets ahead of Eid
The markets in Srinagar and elsewhere in Kashmir have put on their best look to woo customers but the sales have remained sluggish as Muslims in the valley start preparations for Eid-ul-Fitr which will be celebrated this weekend to mark the end of holy fasting month of Ramzan. The markets have been specially decorated and the shops have lined up their merchandise in the hope of doing some brisk business ahead of the Eid, which will either fall on Friday or Saturday depending on the sighting of the crescent.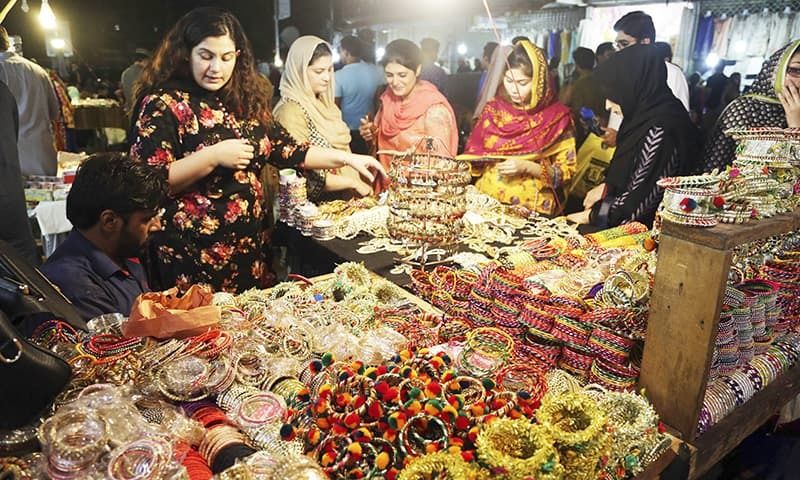 Muslims in the valley start preparations for Eid-ul-Fitr
However, the general business sentiment in and around the Lal Chowk business hub is sluggish. "The only shops which are making some worthwhile sales are bakeries and confectioneries. Rest of the shops in Lal Chowk, Residency Road, and adjoining areas have not seen much activity with just two days to go for Eid," Iftikhar Ahmad, a financial consultant, said. Parvaiz Ahmad, a ready-made garments dealer, said the sales have been down since demonetization exercise carried out in 2016 and implementation of GST this year.
"Before these two steps were taken by the government, people would spend handsome amounts on Eid. The spending now is limited as many things have become expensive after GST," Ahmad said. Gonikhan market, which is popular for women and children items, is usually jam-packed with customers a week ahead of Eid. However, this year the sales are not as brisk. "I used to some additional manpower to help with sales on Eid but since last year, that is not the case. My regular staff is able to handle the flow of customers," Shabir Ahmad, a shop owner, said.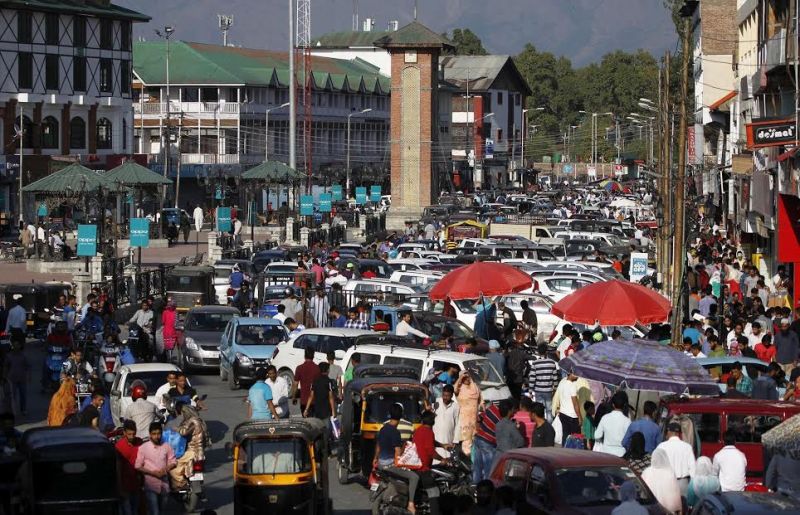 Lal Chowk business hub
This year the positive thing has been the largely diminished presence of beggars on the city streets. The number of beggars, who would swarm Srinagar from all parts of north India during Ramzan, fell by a large extent after Deputy Commissioner Srinagar Abid Rashid issued an order, warning them of arrest.