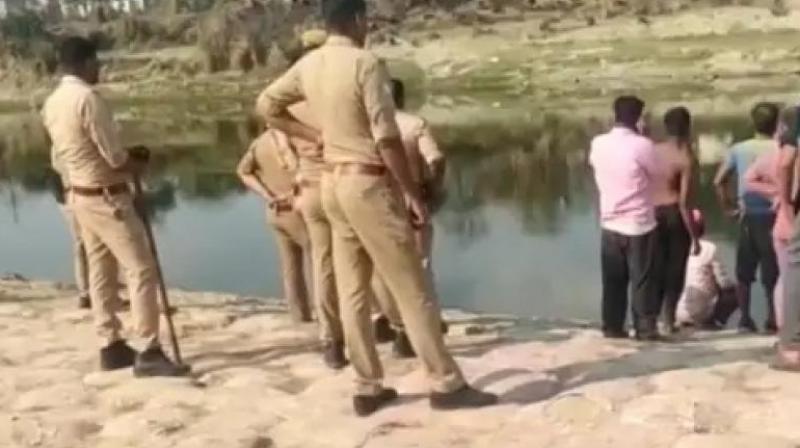 4 Youth drowned while bathing in River
One Youth is still Missing, Search Operation Underway
SULTANPUR: Three Youths died from drowning in Gomti river at Sultanpur city in Uttar Pradesh on Wednesday (March 8) afternoon. While one youth is still missing. Divers are in search of him.
According to the reports, four youngsters came to bathe in Gomti river at around 3:00 pm after playing Holi. 
Meanwhile, one of their companion started drowning and three young men entered the deep water to save him. After this, the four drowned one by one. Bystanders shouted and informed the police. The police team reached the spot and started searching for the four through divers.
Meanwhile, DM Jasjit Kaur, SP Somen Verma, SDM Sadar CP Pathak and other officials also reached the spot and the search operation was initiated. Divers pulled out three young men. They were taken to hospital where the doctors declared them dead. A wave of grief has engulfed the families of the youth.
According to the SP, the deceased have been identified as Amit Rathore (30) son of Ram Prasad resident of Dariyapur, Gaya Prasad (28) son of Ram Sahay resident of Chikmandi, Kotwali Nagar, Rudar Kumar (18) son Avnish Kumar resident of Kotwali. While the search for the youth named Shakti is underway.