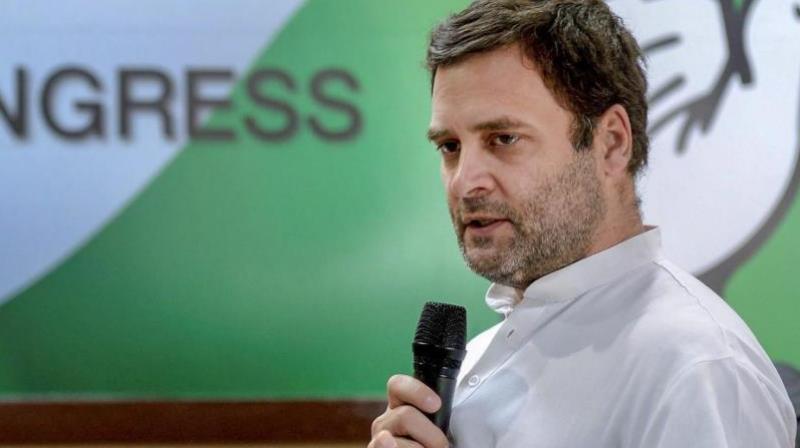 Rahul attacks Centre over fuel price policy
Congress President Rahul Gandhi today attacked the BJP-led central government over the rising prices of petrol and diesel and said he would protest in the Karnataka town of Kolar against its fuel price policy. He accused the government of collecting Rs 10 lakh crore in taxes on petroleum products without giving any relief in prices to people. "The BJP Government collected Rs 10 lakh crore in taxes on Petrol/LPG/Diesel since 2014. Yet, NO relief in prices for our citizens. This video shows the truth about fuel prices under PM Modi," Gandhi said on Twitter using the hashtag 'BJPReducePetrolPrices'.
Government collecting Rs 10 lakh crore in taxes on petroleum products: Rahul Gandhi
He said he would lead a protest against the prices in Kolar in poll-bound Karnataka today.  Gandhi also put out a video along with his tweet that said, "Despite international crude prices dropping up to 67 pc in 4 years of Modi government petrol-diesel prices are skyrocketing in India but the government that promised 'acche din' is silent. BJP is cruel. They loot in the name of fuel."  The video also listed statements of BJP leaders on fuel prices when they were in the Opposition.