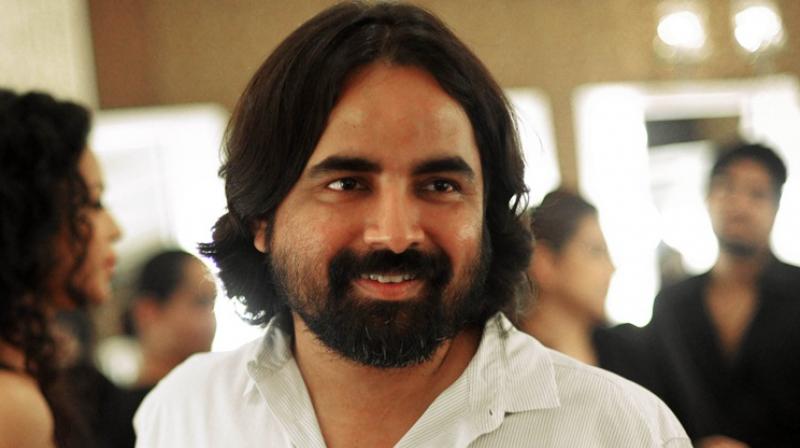 The practice of wearing an English suit or a tuxedo on special occasions is increasingly becoming passe for Indian men, who are now seen donning royal ethnic attires like bandhgala and angarkha. According to designer Sabyasachi Mukherji, Indian men, particularly grooms, are "suddenly realizing the importance of being Indian". "They are not ready to wear a bandhgala with trousers anymore, they want to wear them with a churidar. They want to wear achkans and angrakha," he told PTI.
Don the threads of royalty with Bandhgala
Bandhgala is, in fact, a more truly successor of the unstructured angrakha that had its origins in ancient India (7000 BCE-500 CE) as a court outfit. Over the centuries, the classic angrakha shaped itself into the better fitting bandhgala and has now become a powerful statement in contemporary fashion, especially with Hollywood stars like Vin Diesel and political personalities like Prime Minister Narendra Modi opting to wear it at public occasions.
Vin Diesel in Angrakha looks
The essential change in the silhouette of the traditional attire was brought about by the introduction of the structured British jacket which altered the then existing boxy pattern considerably. "The British jacket gave the traditional bandhgala a new shape, a brisker silhouette and, most importantly, due importance to the trousers because of its short jacket style appearance," designer Nikhil Thampi of 'Shantanu and Nikhil' told PTI. The redesigned bandhgala, which soon became a popular formal and semi-formal uniform among the royals, has now become a must-have in every man's wardrobe.
Designer Nikhil Thampi
Whether it's a wedding soiree or a formal dinner, the bandhgala renders a sense of sophistication and the fact that it flatters all body types makes it a wardrobe intrinsic. The popularity of the bandhgalas in the contemporary times largely lies in the unique innovations by Indian designers, who have made it relevant for the 21st-century fashion, while also retaining its deep-rooted Indianness. Designer Raghavendra Rathore, who himself is of royal descent, has reinvented the timeless attire worn by royalty
and nobility over generations, giving it a dashing new avatar.
Smart ethnic looks with bandhgala
The magic of his style is in the cuts that add flamboyance to the Bandhgala's legacy, which is now accepted attire for a black-tie event across the globe. Rathore suggests that the 'Prince coat' looks best when worn with yellow buttons and a customized pocket scarf. But, it can also be worn as an informal casual jacket, paired with denim, he says. "To achieve the original look of a Bandhgala, one needs to be extremely particular about getting the right cut and fit.
It needs to be extremely particular about getting the right cut and fit
It should be cut high on the armhole while the jacket should fit like a glove around the chest. This tailored look lends it a modern edge. "The length is ideally dictated by the body type. But as a general rule to follow, the length should end just at the root of the thumb while the arms rest against the body. Too long or too short with a boxy unstructured look will kill the purpose of the well-cut jacket," says Rathore.
Asin in Bandhgala dress
While traditionally the Bandhgala was worn mostly by men, but in present times, it has managed to break gender barriers and is now worn by women who mix and match it with an Indian traditional or semi-formal attire. "Bandhgala looks perfect with high length Anarkali suit and is currently gaining momentum in woman wardrobes. Team up a red tussar silk bandhgala with a green straight line suit or a blue ikkat bandhgala blouse with a white cotton saree. Both would create a standalone statement," says designer Karan Arora.