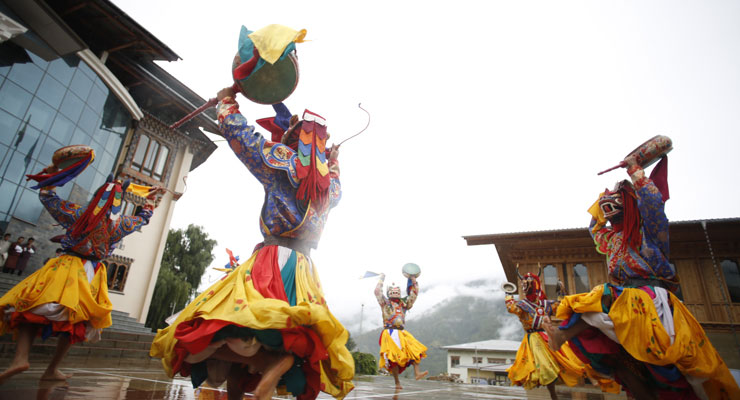 Thimpu: Ahead of the 8th edition of the Mountain Echoes literary festival that begins tomorrow, an exhibition showcasing the traditional designs of Rajasthan was inaugurated here today. 
Curated by Indian fashion designer Prasad Bidapa, the show titled "Handmade in Rajasthan" is being hosted at the Nehru Wangchuk Cultural Centre here.   
With collections inspired by traditional 'kota doria' and handloom cotton saris, the exhibition celebrates the indigenous craft forms that give Rajasthan its distinctive identity and aims to present a 360-degree view of the state's textiles.   
"Mountain Echoes presents a carefully curated segment of beautiful clothes which are handmade in Rajasthan. Each garment reflects the heritage aspect of Indian textiles and craftsmanship, creating a resonance that is luxurious and extremely collectible.   
"From the finesse of the kota doria sari to the robust hand-woven khadi... from the exquisite precision of our hand- blocked printing to the finesse of our embroidery, this collection is an emphatic tribute to the spinners, weavers, dyers, printers and embellishers of the beautiful state of Rajasthan," Bidapa said.   
The show sets the stage for the literary festival that will witness literary discussions with speakers from across the globe including Shashi Tharoor, Markus Zusak, Karma Gelay, Pema Abrahams among others.   Set against the stunning backdrop of the eastern Himalayas, Mountain Echoes literary festival is an initiative of the India-Bhutan Foundation, in association with the Indian literary consultancy, Siyahi. The festival will come to a close on August 27. PTI