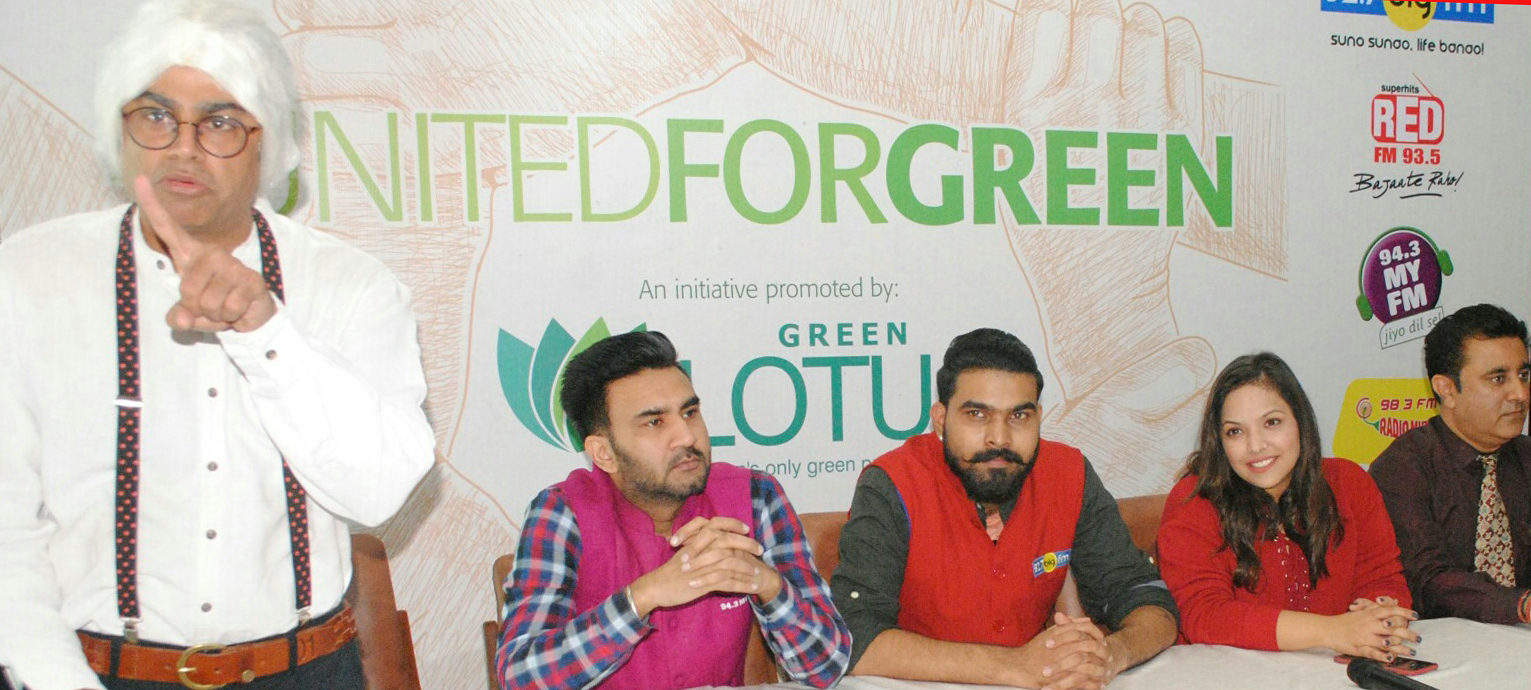 Chandigarh: All kinds of media are abuzz with activities aimed at sensitizing the citizenry and the political decision makers of the alarming level of pollution in the environment.

The concern is immediate and needs a focused and concerted approach from all the stakeholders of our planet. As a step in the direction, in a first of its kind all private radio stations of Chandigarh—My FM, BIG FM, RED FM and Mirchi are coming together to conduct "United for Green" campaign.

All the radio stations will be running a synergized and synchronized content for the entire campaign. The initiative is dedicated to promoting awareness towards environment and planet Earth on one platform. A large number of activities like sapling distribution, pledge making, cleanliness drives and poster making will be carried out by all the stations together.

The organizers are roping in a large number of NGOs and schools so that the message spreads to all sections of the society. The Grand Finale will be held at Elante Mall on Nov 18th. There will be live band performance, painting competition and lots of fun and entertainment.

The organizers are expecting that a significant number of people will turn up for the Grand Finale event. The organizers hope that the campaign will set up a tradition wherein other entities from other medium too can carry out such collaborative activities.
The campaign is being promoted and supported by Green Lotus Avenue, a real estate company of the tri-city. The company builds residential projects with eco-friendly homes that conserve air, water and energy with emphasis on recycling.