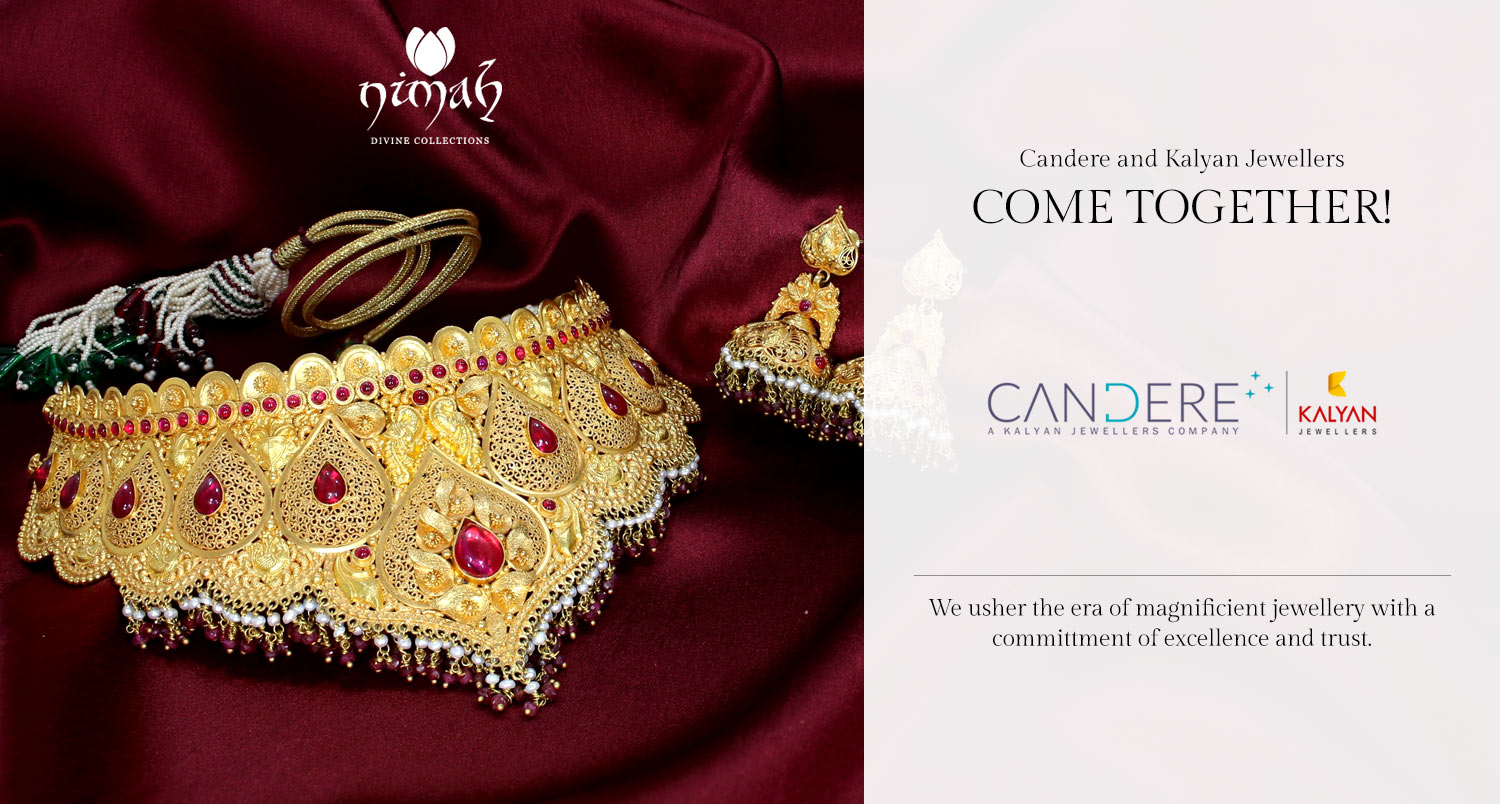 On this auspicious occasion of Diwali, Candere and Kalyan Jewellers have come together to launch a *Pan India Lucky Draw Campaign for buyers both online and offline. This will be the first time that an online portal is going to be part of a celebration of such magnitude - The Half Kilo Gold Campaign.  

It is exactly like it sounds. The campaign entails the announcement of one winner every week, selected via a lucky draw to win half a kilo of gold each. The campaign will run from the 1st of October to the 14th of November. Over this period of 6 weeks, 3kgs of gold will be equally distributed amongst 6 winners. 

For every purchase of Gold Jewellery above Rs. 5000, the buyer will be given a lucky draw coupon/raffle. For every purchase of Diamond, Uncut, Precious, Polki and Signity Jewellery above Rs. 5000, the buyer will get 2 lucky draw coupons. The lottery will be held every week. The winner will be decided by a computer program that will randomly pick a number. Every time a winner is picked, the winner will win Half a Kilo of Pure 22K Gold. 

This campaign will be applicable to all buyers whether they buy online from Candere.com or at different Kalyan Jewellers outlets. Winners will be notified via e-mail, phone and their contact numbers, and names will be announced on the websites and on all social media handles of Candere and Kalyan Jewellers.  

Rupesh Jain, CEO of Candere, said, "Festivals are for spending time with your friends and family. You buy loads of clothes and jewellery. In order to make online shopping fun this Diwali, Kalyan Jewellers have taken the initiative to introduce the Half Kilo Gold Campaign.

This is also the first time ever that a campaign of this magnitude will be available for the masses on a jewellery online space, also thereby making it an initiative for Indians take a step forward to embrace e-commerce and shop jewellery online."

However, this campaign is live for all Kalyan Jewellers stores and Candere in India excluding MyKalyan outlets in India and stores/outlets located in the state of Tamil Nadu and Union Territory of Pondicherry.