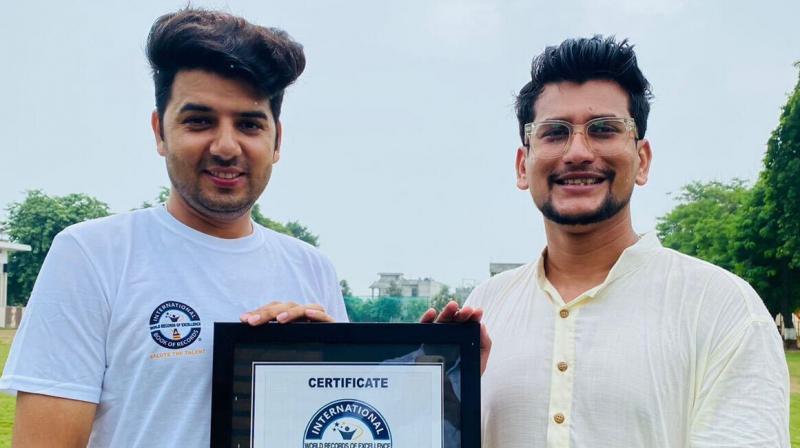 Ablu Rajesh Kumar Sets a new world record on 15th August on Moj
"Longest distance bicycled with prosthetic legs while holding Indian flag" was recognized by the International Book of Records
New Delhi: When Ablu Rajesh Kumar, the specially-abled creator and choreographer, said, "I will not give up my dreams because of one accident," he meant it deeply. On 15th August, when the country was celebrating Azadi ka Amrit Mahotsav, 25-year-old Ablu rode a bicycle for 1 km holding the Indian National Flag only on his prosthetic legs! Ablu created the record 'LIVE' on Moj in Amritsar, Punjab, for 'the longest distance covered by cycling with prosthetic legs holding Indian flag' with the prestigious International Book of Records. Ablu Rajesh worked day-in and day-out for the last six months to achieve his dream and make his country proud.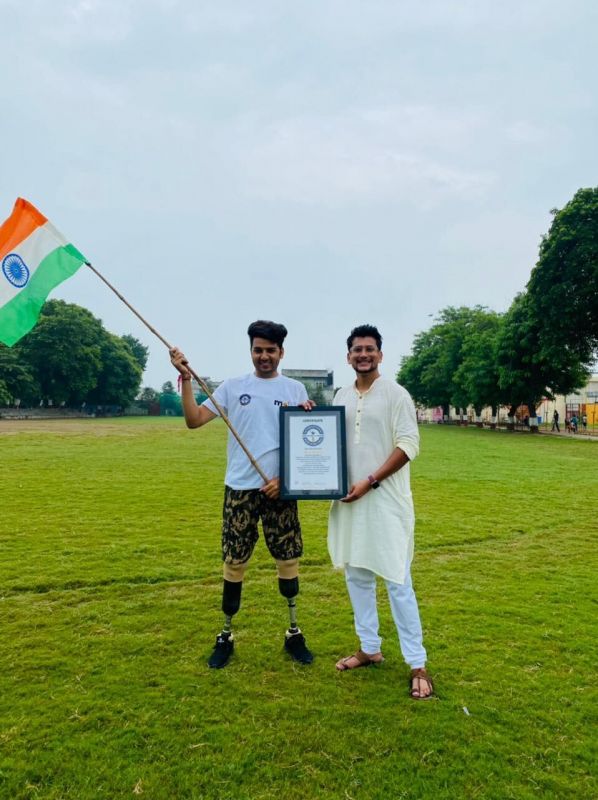 Ablu Rajesh Kumar Sets a new world record on 15th August on Moj
Born and brought up in Amritsar, Punjab, Ablu was always passionate about dancing. However, at the young age of 14, Ablu was in a train accident and lost both his legs. Despite the odds, he never gave up hope of pursuing his passion for dancing and proving that he was bigger than his disabilities. After getting prosthetic legs, he trained his body and learned how to dance again. Through perseverance, Ablu became a choreographer in Amritsar and started uploading his videos on Moj. It was not long before Ablu gained popularity and began inspiring people to pursue their passion, no matter the hurdles.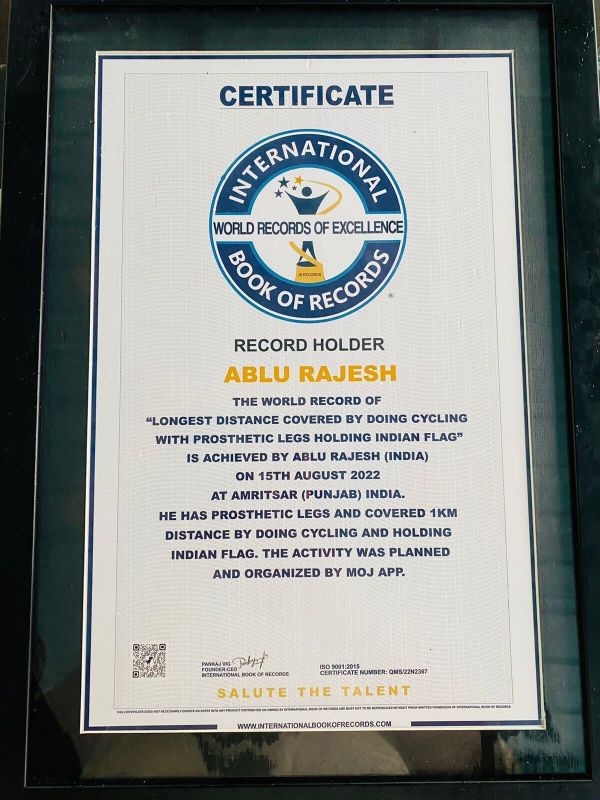 Ablu Rajesh Kumar Sets a new world record on 15th August on Moj
Congratulating Ablu for his achievement, Shashank Shekhar, Sr. Director of Content Strategy and Operations, ShareChat and Moj, said, "Ablu's determination and willingness to overcome his obstacles is truly inspiring. Despite facing severe circumstances in life at a young age, Ablu has proven he is a champion in a true sense, and I would like to congratulate him on achieving this milestone. We are honored that Ablu chose Moj to set a LIVE record and connect with Indians from every corner of the country. I wish him all the best very for all his future endeavors."
Speaking about his accomplishment, Ablu Rajesh Kumar said, "Initially, even walking with my prosthetics was a task, let alone thinking about cycling or dancing. However, today I can dance, run, walk and also cycle! This Independence Day, I wanted to celebrate with the people of my country by showcasing that every type of freedom is possible when you set your mind and heart to it. My only motive is to inspire people who have been through painful life changes and thought of it as an end. But if you make your weaknesses your strength, you can achieve all the glory there is to achieve. Moj helped me reach out to many people LIVE and showcase that anything is possible if we put our minds to it, no matter the challenge!"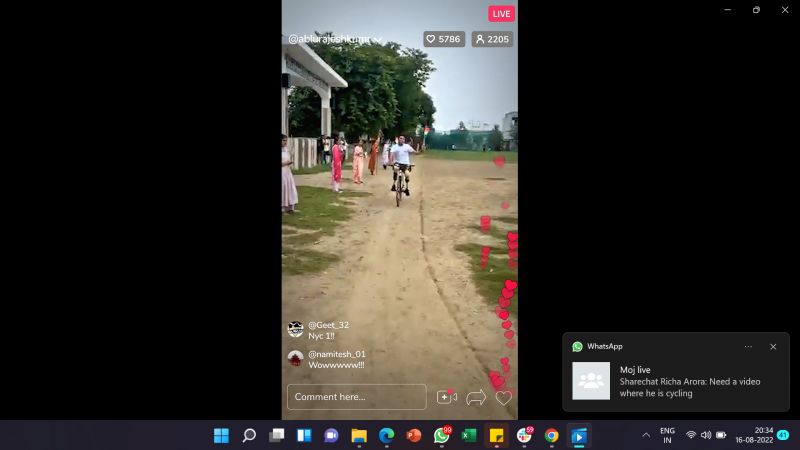 Ablu Rajesh Kumar Sets a new world record on 15th August on Moj
Nikita Sharma, International Book of Records, said, "It is very encouraging to see spirited youth of India, such as Ablu, overcoming their challenges and achieving great heights. We are delighted to present the unique record of 'the longest distance covered by cycling with prosthetic legs holding an Indian flag' to Ablu and would like to congratulate him on his achievement. "
In addition to being a full-time content creator and influencer, Ablu founded the 'Ablu Rajesh Dance Academy,' an NGO for needy kids where he teaches kids from underprivileged backgrounds how to dance. This is only the beginning for Ablu, who promises to touch the hearts of all Indians in his journey of inspiration.