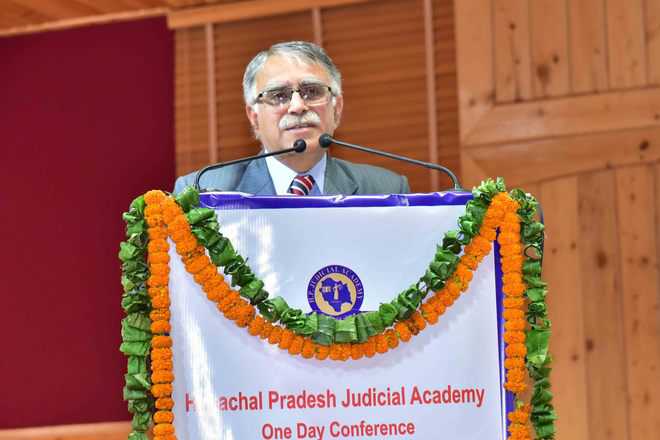 Shimla: Acting Chief Justice Sanjay Karol today inaugurated e-court project at the District Court Complex, Shimla. With the inauguration of this project, litigants as well as advocates can now easily know the status of their cases through SMS service.
On activation of the SMS service, auto-generated SMSs would be sent to the parties as well as to advocates at different stages of their court cases filed/pending in the District Court, Shimla. However, before availing the aforesaid facility of SMSs, the parties and advocates would have to get their valid mobile numbers registered in the database of the Case Management Information System (CMIS) of the district court.
While inaugurating the e-court project, acting Chief Justice Sanjay Karol requested the advocates as well as litigants to take the maximum advantage of SMS services by furnishing their correct particulars about their mobile numbers and e-mail addresses at the time of filing of their cases, so that auto-generated information about their case was sent to them and their valuable time was not wasted in collecting information by visiting the judicial branch.
The Acting Chief Justice has also informed that SMS services had already been started in 10 court complexes on the headquarters of 10 civil and sessions divisions' on the SMS Gateway of National Informatics Centre Services Incorporated.
Virender Singh, District & Sessions Judge, Shimla, Sushil Kukreja, presiding officer, Labour Court, Shimla, Arvind Malhotra, officiating Registrar General, High Court, Prem Negi, president, District Court Bar Association, Shimla, and members of the Bar were present on the occasion.