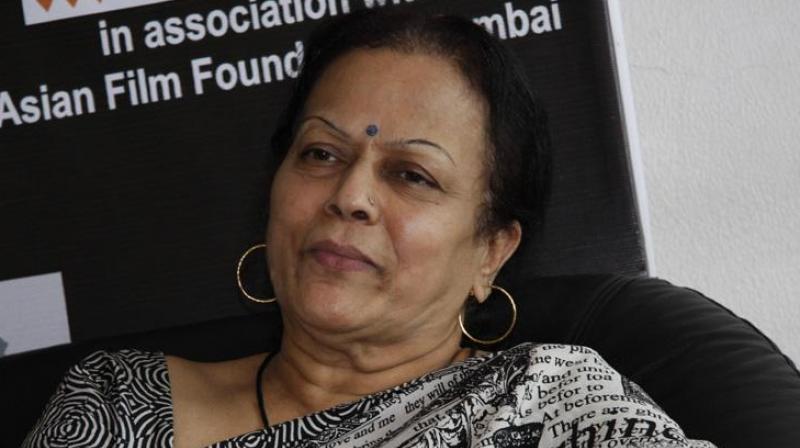 Lalan Sarang
Pune, Nov 9 (PTI): Noted Marathi actor and theatre personality Lalan Sarang died due to age-related ailments at a private hospital here on Friday, her family sources said. She was 79. Sarang is survived by son Rakesh and his family, they said. According to the sources, she was admitted to the hospital around a month back as she was suffering from age-related ailments. Sarang was born on December 26, 1938, in Mumbai into a middle-class family, which had no background in cinema or theatre.
She turned to theatre during her college days in Mumbai, where she participated in a play as part of a drama competition. Sarang is known for her roles in path-breaking plays, including "Sakharam Binder", "Gidhade", "Rathchakra" and "Kamla". She received several accolades for these roles. While playing key roles in films such as "Samna", "Ha Khel Sawalyancha" and "Mahek", she also worked in several Hindi serials.
Recipient of 'Grahini Sachiv Award' of Ga Di Ma Pratishthan, Sarang also penned a few books- "Natakanmagil Natya", "Mi ani Majhya Bhumika" and "Bahardar Kisse". Her husband, late Kamlakar Sarang, was a famous theatre director. The last rites will be performed in Mumbai on Saturday, the family sources said.