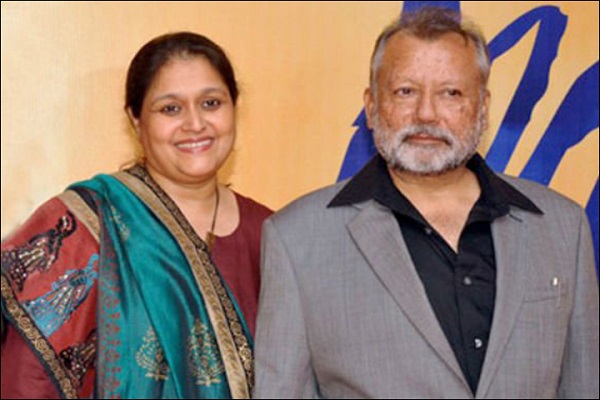 Mumbai: Noted actor Supriya Pathak says she was initially uncertain about playing the role of Hansa Parekh in "Khichdi".

The actor, who is all set to reprise her role of Hansa, a lazy housewife who loves dressing up, in the third season of the show, says she was initially offered both the characters - Hansa and Jayshree, who controls the management of the house but enjoys gossip. The role of Jayshree was played by Vandana Pathak.

Producer J D Majethia and Aatish Kapadia had left the decision on Pathak about which role she would like to play.

"I thought that usually people who have dialogues are shown more on television, the camera is on them. Hansa doesn't do anything, Jayshree does a lot of things and even talks a lot. I was in a dilemma," the actor told PTI.

Pathak says she eventually tried seeking the advice of actor-husband Pankaj Kapur, who told her to go by her instincts.

"...He said I should go by what I love. I liked Hansa, I have never played a mad part. My mind had to be switched off to play Hansa and it was going to be a challenge and a new experience altogether," she says.

"Pankaj told me go with my gut feeling. So I went for Hansa. I immensely enjoyed playing her," the 57-year-old actor says.

In the show, Hansa is always richly dressed and cannot live without her 'gajra' (flower garland) in her hair. Pathak says she was particular about getting Hansa's look right.

"I was very finicky about Hansa's look. I have never been like this as far as the look is concerned, for any other character. Hansa cannot be not coordinated with what she wears - sari, jewellery, mogra (flowers).

It was Pathak's idea to do things at a snail's pace as Hansa is like that onscreen. "Hansa is a laidback character, so I picked up a slow walk, added lot of gestures, hand movements. She is happy the way she is and I thoroughly enjoyed playing her," she says.

The sitcom, revolving a Gujarati family, began in 2002. The makers came up with the season two of the show, called "Instant Khichdi", in 2005 and then released a film based on the series, titled "Khichdi: The Movie" in 2010.

"I did not anticipate that we will get such an overwhelming response for our show. We just did the show we believed in. This is the madness, fun quotient that we gave to viewers through the show and they too loved it.

"When my children were in school they were asked, 'your mother really does nothing?' And they used to come home and tell me 'what's this happening?'," she says. The show will go on air from April 14 on Star Plus channel.  PTI