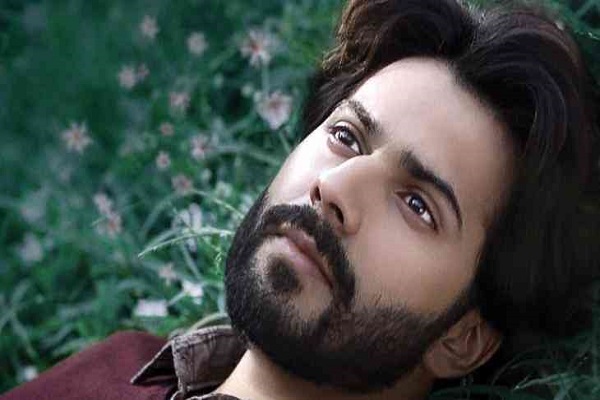 Mumbai: Varun Dhawan has mostly been part of massy entertainers except Sriram Raghavan's "Badlapur", in which he played an intense part, and now with Shoojit Sircar's "October", the actor is hopeful that the audience will find his performance novel.  

The actor says irrespective of the box office result, he is confident the people won't come out saying he has repeated himself in the film, a romantic drama. "No matter how the film fares, I can say with surety that there's not a single frame where you would say, 'He has done this in that film'. There's no repetition of expression or dialogue delivery," Varun said in an interview here.   Shoojit, who has directed "Student of the Year" actor for the first time, had earlier said he wasn't aware about him and his work.  

But when the two started working on "October", Varun was surprised the way the "Piku" director got him to do scenes. "He (Shoojit) hadn't seen a single film of mine so, he wouldn't know how I act, but the way he broke a scene down was unbelievable," Varun adds.  

He may have been part of more than half a dozen films — all of them hits — but Varun said it was for the first time while shooting "October" that he realised that people around him cared how he felt as an actor. The first brief given to him was to completely detach himself from cellphones, which Varun did.  

"I stopped looking at my phone to calm myself. Much of our anxiety comes because of our cellphone. So the first thing he (Shoojit) told me was to not look at the phone, instead he asked me to look at plants or nature," he says. The "Badlapur" actor created his own playlist and started listening to `Hare Rama Hare Krishna' by Jahnavi Harrison, Jim Morrison, among others to get into the space of his character 'Dan'. 

"Shantanu Moitra, who has given music for the film, asked me to share my soundtrack with him. I told him that it's just a few songs, but he insisted saying, 'I need to know how's Dan's feeling'. "For the first time people were caring how I was feeling as an actor. Before this, no one gave a damn, you just come and give your shot. But this time, people actually cared," the 30-year-old adds.  

Once he dived into his character, Varun realised that the toughest part to play the role was to be vulnerable. "I have never been so vulnerable on a film set. After a while, it stopped feeling like shooting. When you know that this is acting, it's a film, there's a block, that it's okay. "But when it stops feeling like acting and feels like real life, then the floodgates open." "October" is scheduled to release this Friday. PTI