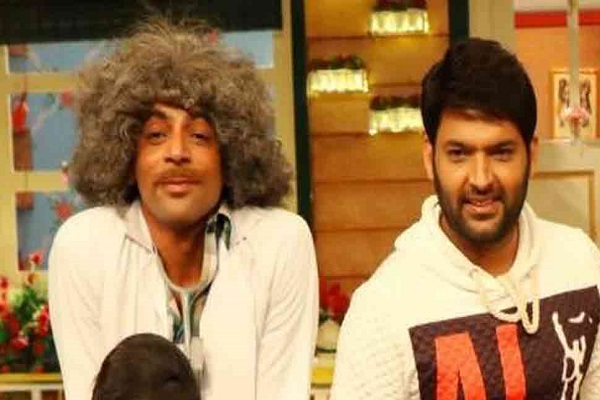 Mumbai: They may be not on good terms today but actor-comedian Sunil Grover says the love that he and Kapil Sharma shared while working for almost five years will always remain special to him.  

Last year in March, the co-stars had a fallout on a flight from Melbourne to India. The fight led to many of the crew members, including Sunil, Ali Asgar and Chandan Prabhakar exiting "The Kapil Sharma Show". Prabhakar, however, returned later.  

Asked about his current equation with Kapil, Sunil, 40, said he holds no grudges against his former co-star. "We have done a great amount of good work in the past. We have been a great team. So, that memory and love that I had or I have is bigger than anything that has happened," Sunil told PTI in an interview. 

"It's a big blessing that God has given you that you can spread laughter and happiness. That's the biggest thing. After that whatever comes doesn't matter to me. I have that in my mind and I want it to remain there." The actor says he has no animosity against his former co-actor and hopes he continues to make people laugh.  

"I don't have any grudges. I wish Kapil good health. Making people laugh is a very noble thing to do. I wish him luck." The controversy made him realise that he was answerable to a lot of people.  

"I don't think there was a monumental change in my personality but it (the experience) has taught me a lot. I never realised I was answerable to so many people, I never realised something that happened with me or within our team should be shared with the world. It was a new learning."  

Sunil, who stayed away from TV barring a few comedy specials, is now back with a web show titled "Jio Dhan Dhana Dhan Live", which is touted as a comedy-cricket series, tapping the Indian Premiere League (IPL) fever. The show, which also stars Kapil Dev, Ali, Sugandha and "Bigg Boss 11" winner Shilpa Shinde, will premiere tomorrow on the MyJio app. PTI