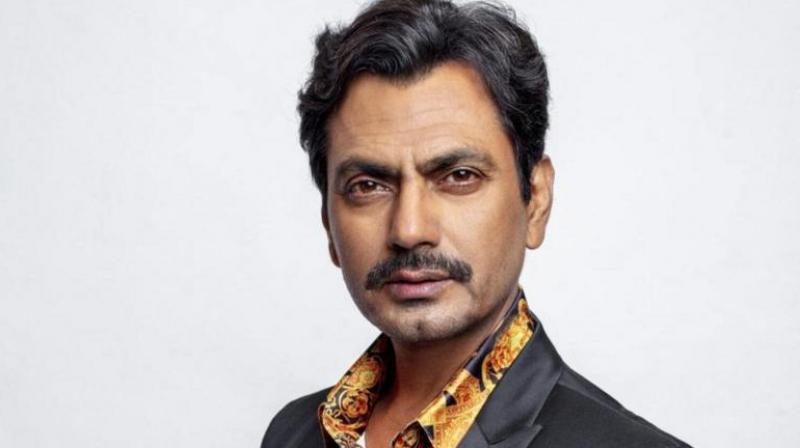 Nawazuddin Siddiqui
Nawazuddin Siddiqui has set some conditions to withdraw the Bombay HC petition
MUMBAI: Bollywood actor Nawazuddin Siddiqui is in discussion more due to his personal life than his professional life these days. The actor and his wife Aaliya have been at loggerheads for the past several months. The actor's wife had made serious allegations of rapE and throwing her out of the house on the actor, but now there is a new update related to the matter. Reportedly, the actor is ready to compromise with his wife for the sake of his children.
Recently, Nawazuddin Siddiqui's wife Aaliya shared a video accusing the actor that Nawaz threw her and their children out of the house late at night. He does not take good care of his children. Neither does Nawaz give enough money for expenses. Apart from this, many serious allegations were made against him, but now it seems that this dispute between the two is going to end soon.
According to information, Nawazuddin Siddiqui has set some conditions to withdraw the Bombay High Court petition. He has told the court that he will withdraw his habeas corpus petition if he is allowed access to his two children. The reason for filing the petition was that the actor's children were in Dubai and he was not able to get information about them.
Nawazuddin Siddiqui has not been able to meet his children for a long time. Due to this, the actor is worried and has took the decision of withdrawing the petition if his wife Aaliya allows him to meet the children.
Earlier, for the first time, Nawazuddin Siddiqui himself released his statement on this issue through social media. He said, "My silence termed me a bad guy everywhere. I kept calm for so many days as my kids must have read all this drama somewhere."
Issuing a statement from his official Instagram account, Nawazuddin Siddiqui wrote, "First of all me and Aaliya do not stay together since several years, we are already divorced but we definitely had an understanding only for our kids. Does anyone know, why my kids are in India and not attending school for 45 days, wherein the school is sending me letters everyday that it's been too long an absence. My kids have been made hostage for past 45 days & are missing their schooling in Dubai."
The Actor wrote, "She had abandoned the kids in Dubai for last 4 months before calling them here on pretext of demanding money. On an average, she is been paid approx 10 Lakhs per month for past 2 years and 5-7 lakhs per month before moving to Dubai with my children, excluding the school fees, medical, travel and other leisure activities. I have given my children an apartment in Dubai, where she was also living comfortably. She only wants more money and hence have filed numerous cases on me and my mother & it's her routine, she has done the same in the past too and withdraws the case when paid as per her demand."
Nawazuddin further wrote, "Whenever my children came to India during their vacation, they used to stay with their grandmother only. How could anyone throw them out of the house. She has dragged the kids in this drama and she is doing all this to simply blackmail me, malign my reputation, her intent to spoil my career and fulfil her illegitimate demands."
He added, "I love Shora & Yani and I will go to any extent to secure their well-being and their future. I will continue to place my faith in the judiciary."