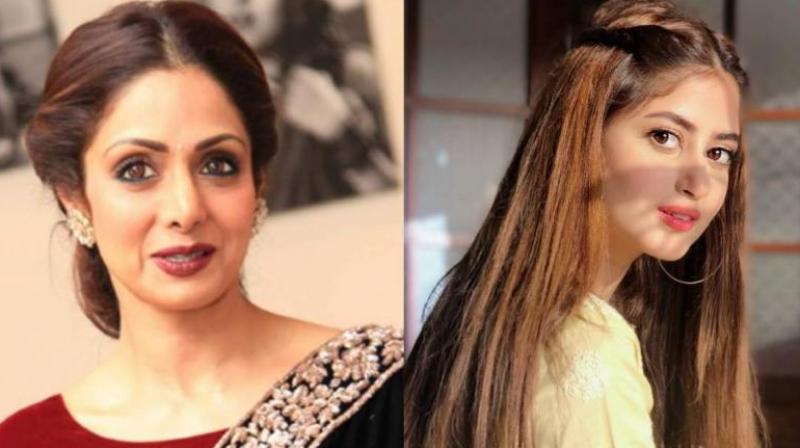 Sridevi and Sajal Ali
'She was like my mother'- Sajal Ali
Pakistani actress Sajal Ali will soon be seen in the film 'What's Love Got to Do with It?'. She is going to make her Hollywood debut. In a recent media interview, Sajal remembered late actress Sridevi. She said that Sridevi was like a mother to her. Apart from this, she also expressed his desire to work with Indian artists.
In an interview with a newspaper, Sajal remembered the late actress Sridevi and said, "I was very close to Sridevi. She unfortunately left us too soon. I never really talked about her and my relationship. She used to guide me like her own daughter."
Sajal further said, "She was like my mother. We not just shared a work relationship. It was more than that for us. I came to India when I was shooting for 'Maa'. At that time, she also met my mother. My mother left us before the release of the film and then a few months later Sridevi also left us. It was a very emotional bond. We used to talk on the phone for hours and she guided me like a daughter, I really missed her a lot."
Sajal said, 'But I want to say that it is very unfortunate that we artists get caught in the tension between the two countries. This affects our work. I got a lot of love and respect when I worked in Bollywood, which is very close to my heart till date."
Actress Sajal added, "I would like to work in India again. But I don't know when it will happen. Let's see what the future holds for me. I have been talking about this for years. I think that politics should not come between art and artist and I hope that this wall built between India and Pakistan will disappear."