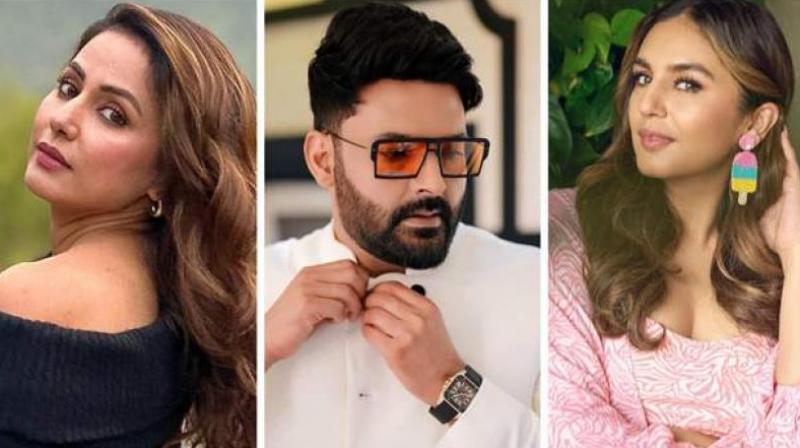 Hina Khan, Kapil Sharma & Huma Qureshi
Celebrity Figures Ordered to Appear in Connection with Online Betting App Scandal
MUMBAI: In a recent development linked to the ongoing investigation into the Mahadev betting app scam, the Enforcement Directorate (ED) has issued summons to well-known comedian Kapil Sharma. This comes following the summoning of actor Ranbir Kapoor earlier this week. Additionally, actors Huma Qureshi and Hina Khan have been ordered by the ED to present themselves for questioning, shedding light on the widening scope of the investigation.
The Mahadev app is reported to be an online betting platform, and the ED initiated its investigation in September. This initiative led to nationwide raids, including cities such as Kolkata, Bhopal, and Mumbai. During these operations, assets worth Rs 417 crore were seized, and numerous individuals were taken into custody.
The recent summons to celebrities like Kapil Sharma, Huma Qureshi, and Hina Khan suggest a potential connection between the app scandal and prominent personalities. The ED aims to thoroughly investigate and unveil any involvement or association they might have with the Mahadev app, contributing to the broader efforts in addressing the ramifications of the online betting scandal. Further investigation in the matter is underway.