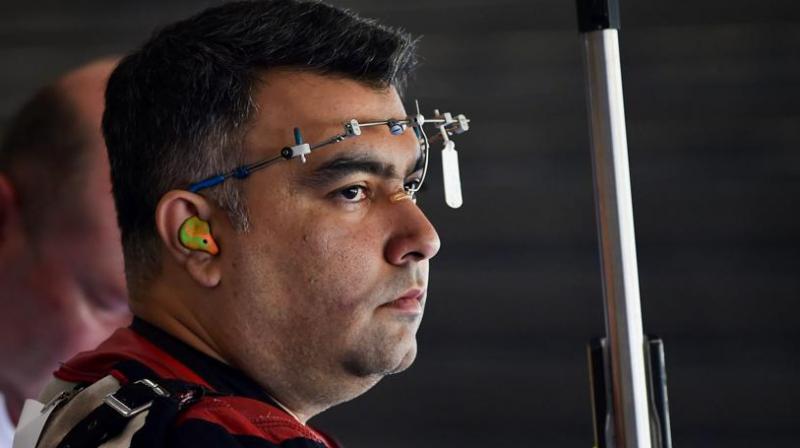 Gagan Narang
 The seasoned Gagan Narang, Jitu Rai and young Mehuli Ghosh failed to make the Indian shooting squad for the upcoming Asian Games, even as a few unheralded faces were picked for the quadrennial extravaganza, starting August 18 in Indonesia.
London Olympic silver medallist Vijay Kumar, plagued by injuries and poor form for a long time, makes his way back into the squad for the World Championships. The army man will be taking part in standard pistol and centre fire (non Olympic events), though he had won the top prize of his career in rapid fire.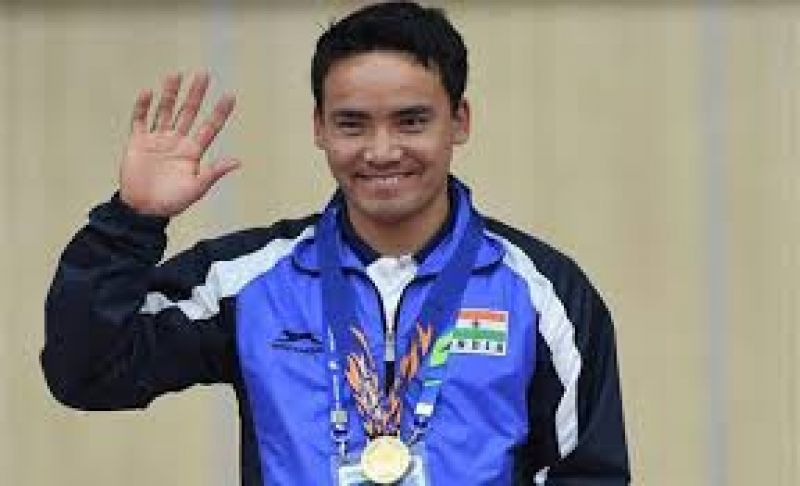 Jitu RaiThe two member men's air rifle team will comprise Ravi Kumar and Deepak Kumar while the 3-position team is made up of Sanjeev Rajput and Akhil Sheoran even as Narang, who returned to action after an injury lay-off, missed out. The 35-year-old London Olympics bronze medallist Narang had won the silver in air rifle at the 2010 Asian Games. He has won a total of five medals in 2006 and 2010.Ravi Kumar and Apurvi Chandela will shoot in the air rifle mixed event, while the duo of Abhishek Verma and Manu Bhaker will take aim at the air pistol mixed competition.
Another notable absentee is multiple international medallist Jitu, who opened India's account in the 2014 Incheon edition with a gold on the first day of competition.Though Narang has been picked for the ISSF World Championships, were a country can field three shooters, which follows the Asian Games, Jitu has failed to get a slot for the first Tokyo Olympic quota event, too, where 60 quota places are on offer.Abhishek Verma and Saurabh Chaudhary (air pistol men) and Shivam Shukla (rapid fire pistol) will look to establish themselves in the continental event. Rising star Anish Bhanwala is the other shooter rapid fire pistol.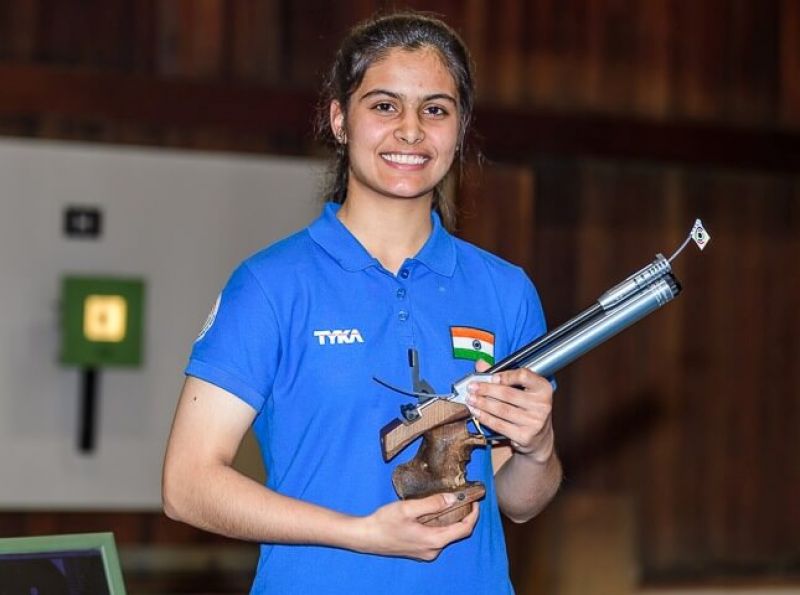 Manu BhakerThe experienced Heena Sidhu and Manu Bhaker will represent India in the women's air pistol, while Rahi Sarnobat and Bhaker will also take part in the sports pistol event.In the women's air rifle squad, Apurvi Chandela and Junior World Cup gold medallist Elavenil Valarivan will compete while in 3-position the Indian team will comprise Anjum Moudgil and Gaayathri N.The likes of Ankur Mittal, Sheeraj Sheikh, Lakshay, Shreyashi Singh, Rashmi Rathore and Ganemat Shekhon will be aiming for podium finishes in the trap events, along with veteran Manavjit Singh Sandhu, who managed to qualify for the Games.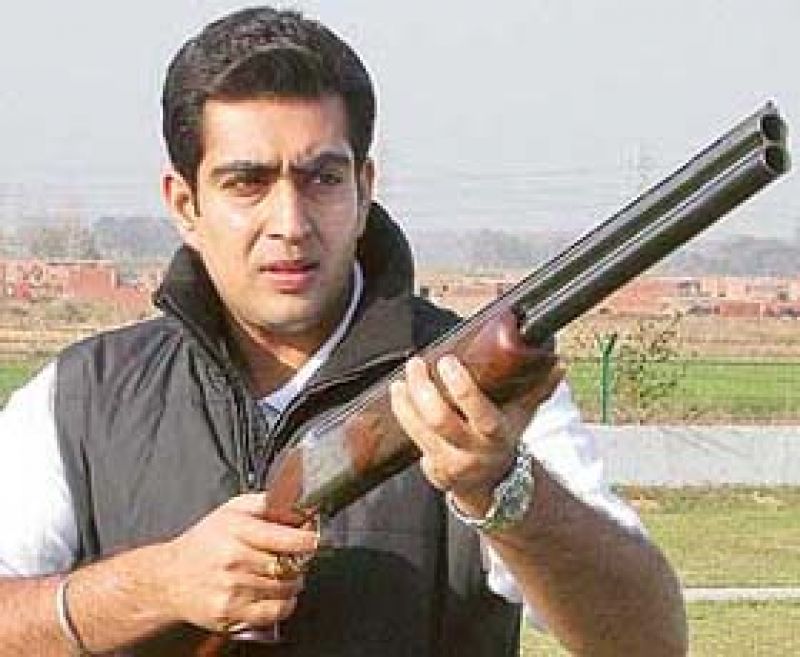 Manavjit Singh SandhuThe team for the World Championships wears a slightly different look with the likes of Narang, Chain Singh, Shahzar Rizvi, Gurpreet Singh, Mohammad Asab (men) and Tejaswini Sawant and Mehuli (women) managing to make the grade. Asian Games squad: Senior Rifle: Men: 3 Positions: Sanjeev Rajput, Akhil Sheoran; Air Rifle: Ravi Kumar, Deepak Kumar; 300m Standard Rifle: Harjinder Singh, Amit Kumar; Air Rifle Mixed: Ravi Kumar, Apurvi Chandela.Women: 3 Positions: Anjum Moudgil, Gaayathri N; Air Rifle: Apurvi, Elavenil Valarivan.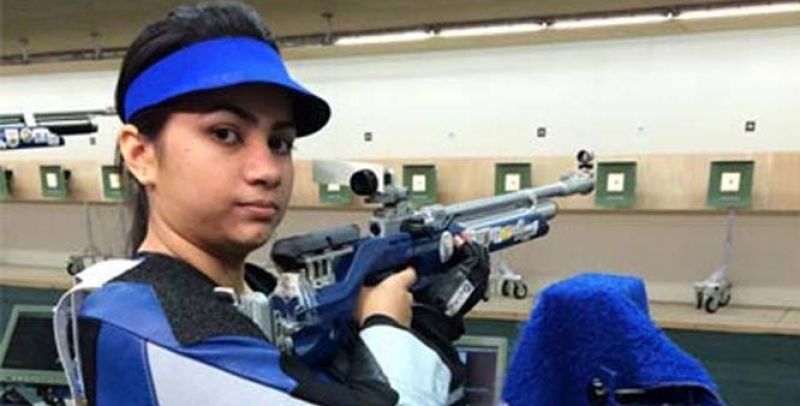 Apurvi ChandelaSenior Pistol: Men: Air Pistol: Abhishek Verma, Saurabh Chaudhary; Rapid Fire Pistol: Shivam Shukla, Anish; Air Pistol Mixed: Abhishek Verma, Manu Bhaker.Women: Air Pistol: Manu, Heena Sidhu; Sports Pistol: Rahi Sarnobat, Manu.Senior Shotgun: Men: Trap: Lakshay, Manavjit Singh Sandhu; Skeet: Sheeraz Sheikh, Angadwir Bajwa; Double trap: Ankur Mittal, Shradul Vihaan; Trap Mixed: Lakshay, Shreyasi Singh.Women: Trap: Shreyasi Singh, Seema Tomar; Skeet: Ganemat Sekhon, Rashmmi Rathore; Double Trap: Shreyasi Singh, Varsha Varman.