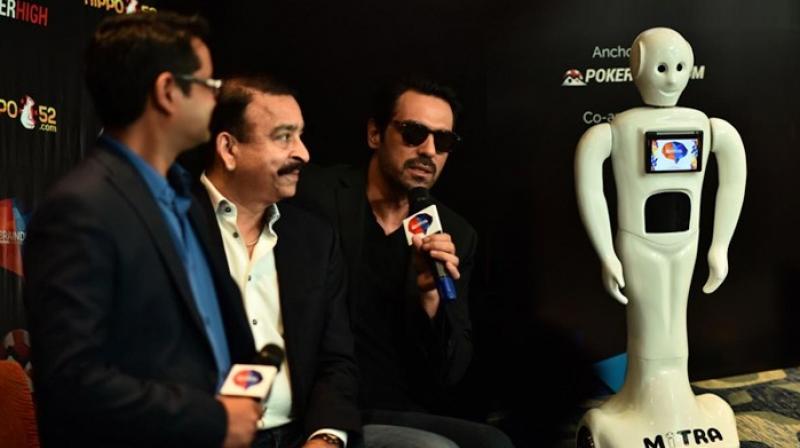 India's first mind sports league launched
Brain Duel touted as India's first mind sports league and was today launched here to provide a platform for players from various mind sports disciplines to compete against each other. A carefully selected array of mind sports including chess, rummy, e-gaming, poker and quiz among others have been brought together to attract nationwide talent to take part in the league series scheduled to be held in October. The competition will be played in a tournament as well as league format across all mind sports categories. The mind sports tournaments will have an open entry structure, where amateurs and professionals can both participate. The selection process will be both online and offline formats. Amateurs competing in the open tournament will have an opportunity to get selected in the future for the league teams as well. 
India chess player Tania Sachdev
The league format will be team-based, wherein teams representing different regions will compete at the national level for cumulative prizes in excess of Rs 5 Crores over a 3-day extravaganza. All teams shall entail a franchise fee, post which team owners can draft players who would go on to represent their teams at the grand finale in October.
The launch event saw India chess player Tania Sachdev as well as India's celebrity robot 'Mitra' unveil the logo of the Brain Duel. Bollywood actor Arjun Rampal was also present. "It has been my long-term vision to host organized tournaments and leagues for all mind sports existing in India. Players participating in skilled-based games don't always get the necessary recognition they deserve. Through Brain Duel, we shall make an effort to give a much-needed structure and platform to all players, who seek mind sports as a potential sporting career," Gaurav Gaggar Founder and Managing Director, Brain Duel Games Private Limited said.