Asian Games gold medallist Hima Das
Asian Games gold medallist Hima Das said Saturday that she will continue to improve her timing and try to qualify for the Olympics in 2020. "There are only two years for the Olympics and I do not know whether I will qualify or not but I will continue trying to improve my timing," Das told reporters here. The ace sprinter from Assam, popularly called 'Dhing Express', further said that the Athletics Federation of India and Indian Olympic Association along with her coach will discuss and decide where she will train. "Wherever they send us to practice, we will go," she said.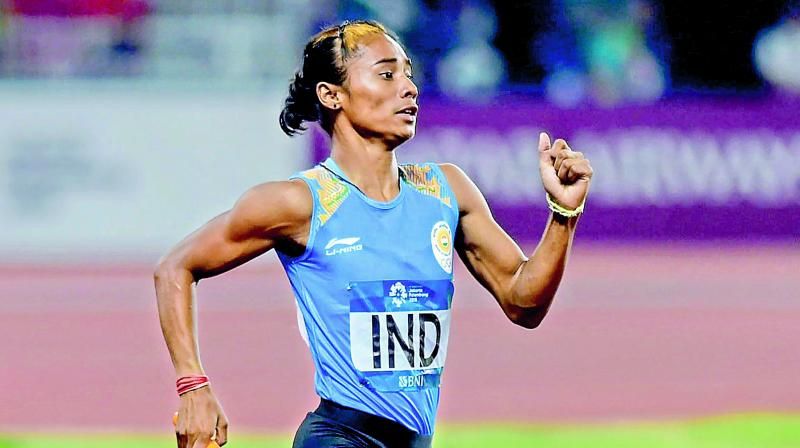 Will continue to improve my timing: Hima Das
The athlete further said that she would concentrate equally on 400 m and 200 m. Hima, who has been appointed as Assam's sports ambassador, said she would take up the responsibility seriously and remain committed to sports. She also thanked the Assam government for support in her endeavour, particularly its sports policy which she said will help in bringing more players to the forefront. "Hopefully, at least 10-15 sportspersons will get medals in the next Asiad," she added.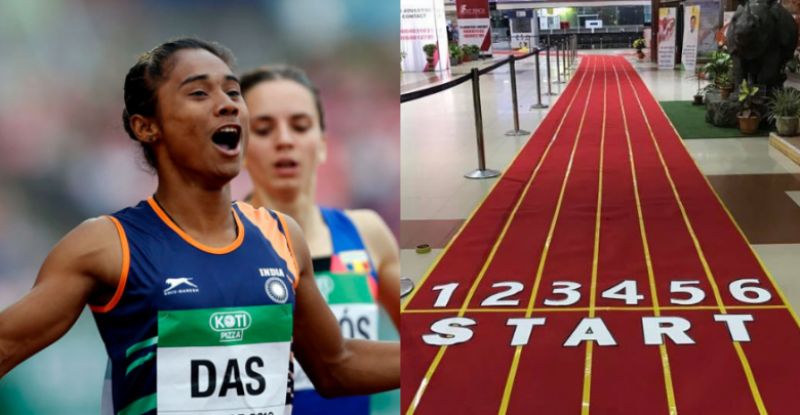 At least 10-15 sportspersons will get medals in the next Asiad: Das
Rigorous training, good nutrition and practice in suitable weather are the keys to success, she said and hoped the players will follow this regime to achieve it. Hima arrived here yesterday to a rousing welcome after winning three medals, including a gold, at the recently concluded Asian Games at Jakarta and also won the gold medal in the World Under-20 Championships at Finland in July. The Assam government felicitated Hima at a function yesterday and presented a cheque of Rs 1.6 crore.