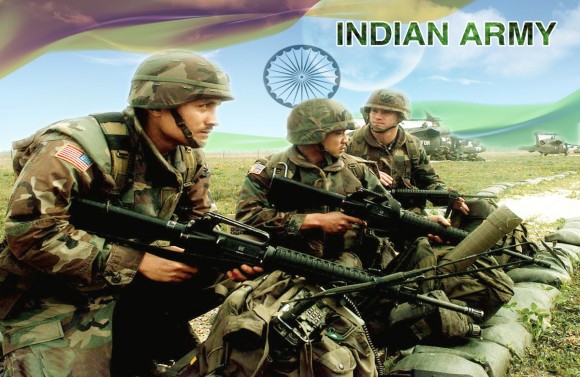 Chandigarh:  Even when death is certain while facing the enemy, personal safety is the last on a soldier's mind and security of the nation and its citizens remains paramount, Kargil war hero and Param Vir Chakra awardee Y S Yadav said.   
Subedar Yogendra Singh Yadav was recruited to 18 Grenadiers nearly two decades back and was just 19-year-old when he fought the Kargil war in 1999. Yadav, who was here to attend country's first Military Literature Festival, said he was part of the commando platoon 'Ghatak', tasked to capture strategic bunkers on Tiger Hill.  "We were a group of seven to climb Tiger hill on July 4 (1999). It was a 90-degree climb. We were surrounded by death from all sides, we knew we were going to die, but we were determined to inflict maximum casualties and we kept moving forward with this spirit," he said.   
Despite having taken 12 bullet shots from the enemy fire, Yadav said he bluffed them and killing their five soldiers despite being seriously wounded.   "I had sustained 12 bullet wounds on my arm, legs. An enemy soldier also took an aim at my chest and fired a bullet, but it ricocheted off the Rs 5 coins I had kept in my pocket," Yadav told PTI here.   "The God kept me alive so that I could share the tales of valor of six of my fellow colleagues who martyred," he said.   
Sharing details of the fierce battle, Yadav said, "When I lay wounded, the enemy took me as dead, they also fired a couple of bullets to check whether I was alive or not. But I made them realize that I was no more."   "When their another team came, I took out a grenade and lobbed it on their jawan and killed him. Then I took his rifle and opened fire killing five more.   "I rolled over and opened fire from 3-4 sides to make the enemy think that reinforcements (of the Indian troops) had come. Had they known I was alone, they would have killed me," Yadav said.   
"The enemy thought reinforcement had come after presuming that they had killed us all. But Pakistan Army has such a low morale that they gave up at that point," he said, adding his team had killed 25-30 enemy soldiers in all.   Asked at a time when death is almost certain, what is the motivation for the soldiers to march on, Yadav said, "It is your nation, your colleagues who are fighting alongside you that keep you going. Our concern at that time remains that our country and its citizens should be safe and secure irrespective of whether we survive or not."   
Another Param Vir Chakra (PVC) awardee, the country's highest gallantry award, Naib Subedar Sanjay Kumar also shared his experiences of the Kargil war.   Param Vir Chakra awardee Captain Bana Singh, known for his acts of gallantry in the Siachen sector in 1987, was also present at the military literature festival. PTI