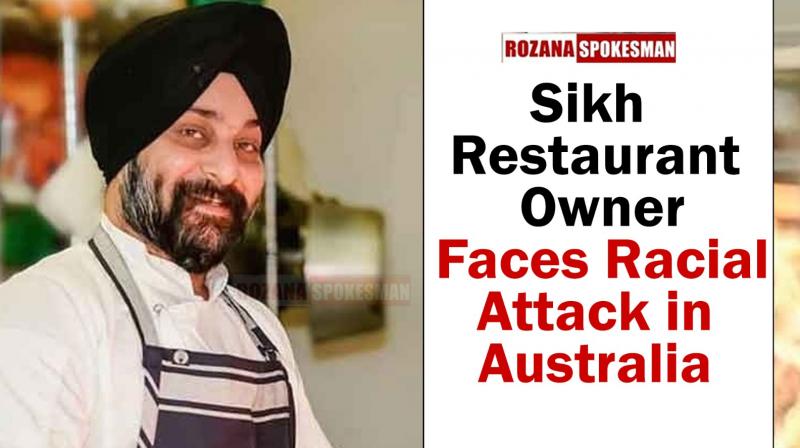 Racial Attack on Sikh
General 'Jimmy' Singh Endures Continuous Harassment and Offensive Letters in Hobart, Tasmania
Racial Attack on Sikh: In a distressing incident, a Sikh restaurant owner in Australia, General 'Jimmy' Singh, has become the target of a racial attack, with derogatory letters urging him to 'go home' and dog excrement smeared on his car over several days. The victim, residing in Australia for 15 years, operates 'Dawat-The Invitation' restaurant in Hobart, Tasmania, and has reported a persistent campaign of harassment over the past two to three months.
Expressing the mental toll of the targeted attacks, Jimmy Singh shared his anguish, stating, "When it comes to your home and you're being targeted, especially by name, it's very stressful mentally. Something has to be done about it soon." The incidents escalated from dog excrement being smeared on his car door handle for consecutive days to receiving racist letters with the explicit directive, 'Go home, Indian.'
Upon reporting the incidents to the Tasmania Police, Commander Jason Elmer confirmed that an investigation is ongoing. The Multicultural Council of Tasmania's Chair, Eamon Jaffrey, highlighted the unfortunate commonality of such incidents and their increasing frequency. Singh's experience sheds light on the persistence of racial discrimination, even in multicultural societies.
Facing adversity, Jimmy Singh expressed gratitude on his social media page, acknowledging the outpouring of support from his customers and the community. He affirmed that "racism has no place in our beautiful country, Australia," emphasizing the need for collective action against discrimination.