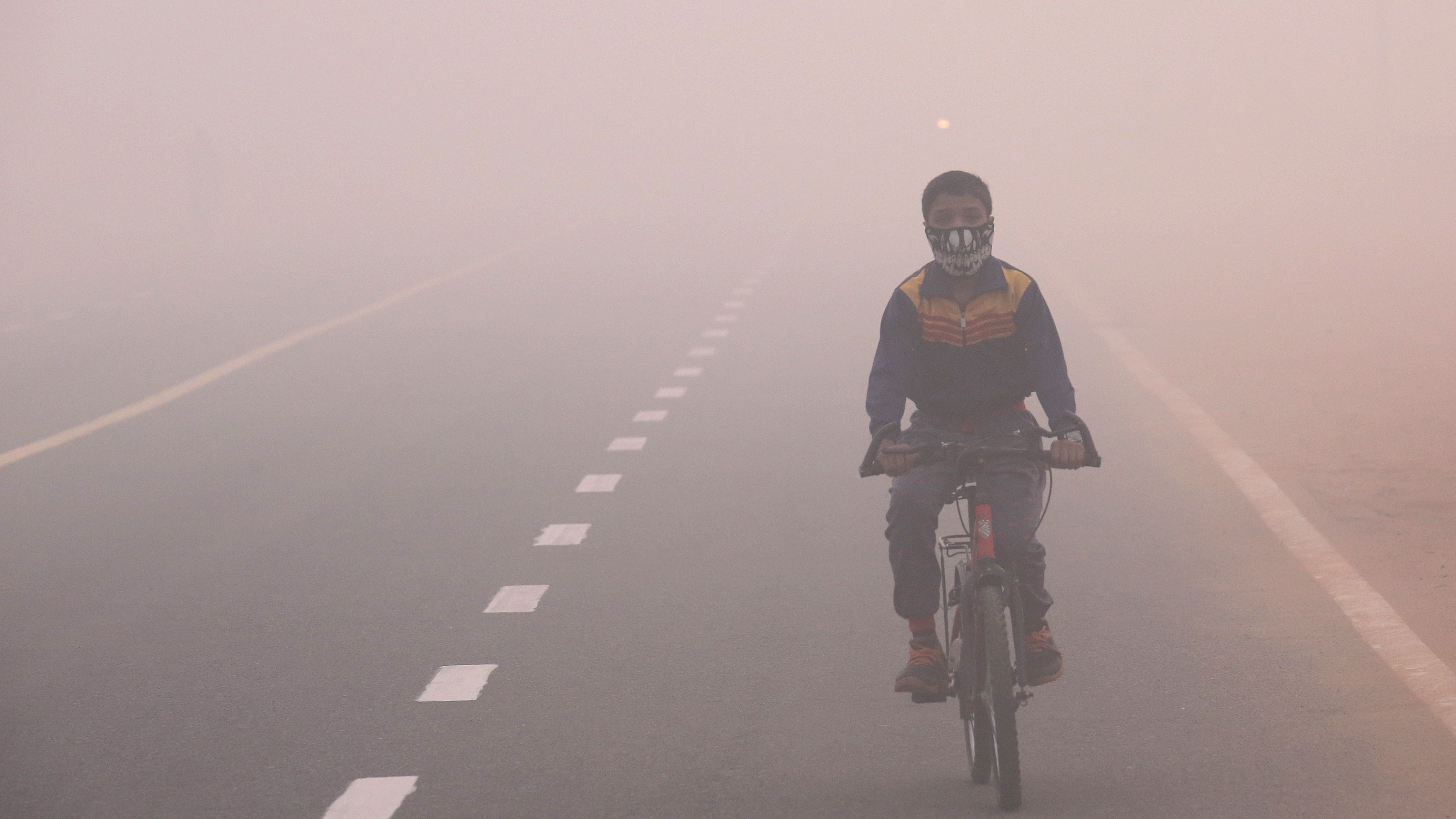 When did clean air become communal?
Annually, according to a UNICEF report, around six lakh children die from diseases caused by air pollution, or those exacerbated by air pollution. Our capital city has been ranked eleventh in terms of the worst polluted cities of the world. A dubious, although well-earned distinction.Post Diwali, however, Delhi reaches the rank of the worst city in the world in respect of its air quality. Every year, we see hospitals being overrun by patients in severe distress. 
As a mother who has had to spend Diwali with her son in the emergency ward, watching him struggle to breathe through a nebuliser, I have been waiting for years for this ban. There are parents who have lost their children to asthmatic attacks, many who can afford to who flee the city around this time, and many who hide indoors to cope with the gas chamber our city becomes during the Diwali season. On their behalf, I would like to thank the Supreme Court, no matter how knee-jerk and minor this judgement is in the larger scheme of things.
 No one can deny that we need a much more well thought-out plan to battle the problem of pollution in our country, and more so in our capital. The bigger picture of climate change is a looming threat. No doubt this reaction of the Supreme Court was erratic, and will cause loss of income to many who had already purchased the crackers for sale. In the current state of the economy, we can undoubtedly sympathise with their plight. But to weigh the situation in the balance of saving lives, one has to hope that this judgement is not a one off, and will lead to a more comprehensive program to deal with the issue. The Court has promised a reassessment of the quality of the air post Diwali to weigh the effect of the ban. One can only hope that this evaluation will lead to cleaner air in the coming years.
While many other factors contribute to the un-breathable Delhi air, post Diwali, each year, we are just breathing toxins that are killing us all slowly but surely. According to Vijay Pajwani of the Pollution Control Board, the general levelof particulate suspended matter in the NCR region is 5 times the safe level. However, during the Diwali season, it goes up to 11-12 times the safe level. The morning after Diwali in 2016, the pollution levels in the NCR had reached �severely� dangerous. Particulate matter was 1,600 micrograms per cubic metre as compared to the safe levels of 100 micrograms.
And yet, despite all these figures and tragic stories being common knowledge, we have people who are fighting for their right to burn crackers. What is shocking is these words come from authors, supposedly well-read, educated people of the thinking brigade. We have the much lauded by the masses Chetan Bhagat, who demands like a querulous child, �What is Diwali for children without crackers?� Mr Bhagat should perhaps have taken a moment to consider what Diwali means to people who cannot breathe because of these very crackers. But nonsensically, he goes a step further and demands of the court, �Why only guts to do this for Hindu festivals? Banning goat sacrifices and Muharram soon too?� It is shocking to see people of his standing, who are read by so many in this country, to try and turn a situation that has become a critical medical issue for many into a communal one. Shameful indeed. Does Diwali belong only to the Hindus? What about the Sikhs and Jains? And why attack the Muslims for a ban that the Supreme Court has seen fit to implement for the sake of the environment? What do Muslims have to do with it?
Muslim-phobia and hatred is easily fed in this world today, but to use it in this manner is beyond reprehensible. Instead of looking to see what the intentions of the court were, and why we so badly need more than just a one-day ban, Mr Bhagat has chosen a bully's way of twisting things in the manner that is easiest in today's world: colour it religious.
We have the Governor of Tripura,Tathagatha Roy, who has chosen to oppose the ban by demanding if there will be soon a ban on cremations as well. Diversion of an environmental and health issue into a blatantly communal one is the forte of politicians, but coming from writers, it is disheartening, to say the least.
While many authors, including Chitra Banerjee Divakaruni, who has deeply researched the Ramayan for her novels, spoke out about the fact that the inclusion of bursting firecrackers on Diwali began perhaps a mere five hundred years ago, there was Amish Tripathi, not far behind ChetanBhagat. He defies logic when he argues that while crackers might not have been an integral part of Diwali celebrations, they are today. According to him, traditions can change, and today crackers are traditionally bound up with Diwali. Using his own logic on him, I would like to ask Mr Tripathi why traditions can't change now in the view of the terrible air that we are all forced to breathe because of firecrackers. Does human suffering and death weigh lesser than the need to burst crackers? Right to breath and live versus the right to enjoyment? Traditions are made by humans, and they should change when the need so arises. Why not now? And if not today, then when?
Perhaps we all need to pay a visit to the wards of hospitals this Diwali. Perhaps we need to speak to a family who lost someone who could no longer fight for his breath one Diwali. Perhaps we need to remind ourselves that our traditions are not more important than the people we live with. Today, some of us might not have felt the effects of this pollution, but who is to say some day it won't be our turn? Is it not time to think of this world and our neighbours rather than raise unnecessary and illogical issues to make this about religion? Don't we all need this air just as much, whether we are Hindu or Muslim or Sikh or Christian or any other religion? This ban is saving us all.