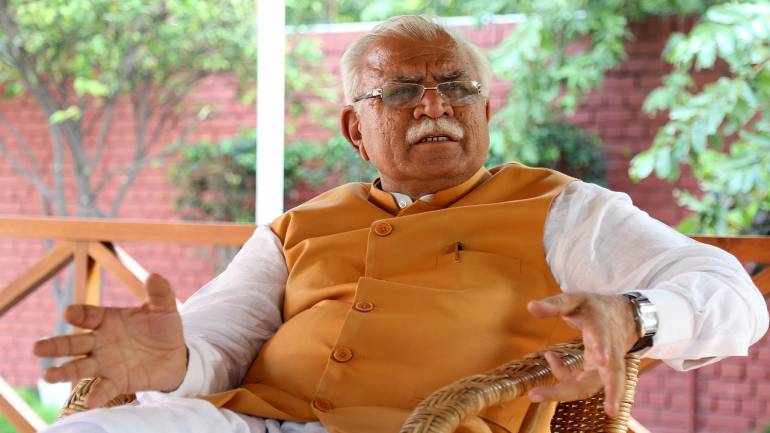 The social media is flooded with the messages of people lambasting at the BJP led government in Haryana for the violence erupted after the verdict against the dera Sacha Sauda head Gurmeet Ram Rahim Singh.

The Punjab and Haryana High Court has slammed the Khattar government for its failure to handle the situation in Panchkula and Haryana. The court lashed out against Khattar government for surrendering to the agitators. Before the verdict, section 144 of CrPc was imposed in Panchkula. However, the followers gathered in the city and around 1.5 lakh followers were present in the city despite the imposition of section 144.
After the verdict against the dera head, the situation worsened in Panchkula that led to 31 deaths. The state government should have taken the appropriate measures in the beginning but the government woke up at eleventh hour.

It seems that the Haryana government led by Manohar Lal Khattar somehow helped the dera head as sect had lend its support to BJP in 2014 Vidhan Sabha elections. Pictures of the BJP leaders of Haryana, Maharashtra and Delhi with Gurmeet Ram Rahim Singh went viral on social media.

The pictures showed that the BJP leaders giving their respect to the self styled godman Gurmeet Ram Rahim Singh.

A trend on twitter #KhattarMustResign trending since the morning and the twitter users have accused the Khattar for not maintaining law and order in the state.

Even after the verdict, the dera head was taken to Rohtak jail by helicopter. A woman named Honeypreet Kaur who was carrying bags with her accompanied Gurmeet Ram Rahim Singh in helicopter.

Why the authorities allowed the woman to accompany the accused in helicopter? The Congress leader Shashi Tharoor said that Khattar should be sacked if he doesn't resign.