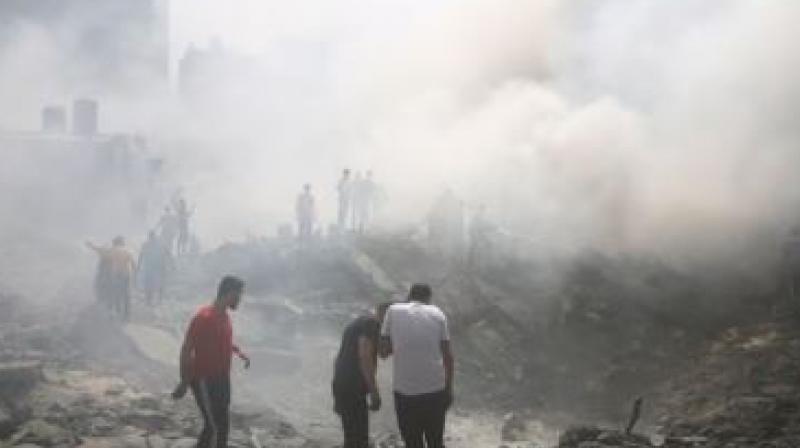 Israel-Palestine War
Israel-Palestine War: Israeli Airstrike Claims Eight Lives in Syria, Reports Local Media 
Israel-Palestine War: In a troubling development amidst escalating regional tensions, reports from Syrian local media have revealed that an Israeli airstrike on military positions in Deraa resulted in the loss of eight military personnel's lives. This incident underscores the growing challenges and complexities in the region.
The Israeli airstrikes targeted military positions within Deraa, leading to the unfortunate loss of life, according to the reports. The incident follows a series of events that have intensified tensions in the region, contributing to the already volatile situation.
While the details of the airstrike and the circumstances surrounding it remain under scrutiny, it serves as a stark reminder of the fragile state of affairs in the Middle East. The ongoing Israel-Palestine War continue to pose significant challenges to stability in the region. As international observers closely monitor the situation, efforts to find a peaceful resolution to the complex issues in the area remain paramount. 
(For more latest news apart from Israel-Palestine War, stay tuned to Rozana Spokesman)