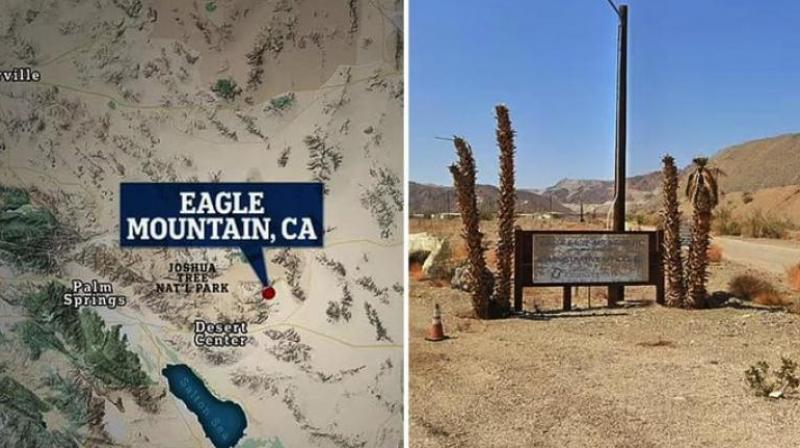 Eagle Mountain
Eagle Mountain is located on the border of Joshua Tree National Park in California
CALIFORNIA: A Company in California, USA, has bought a ghost city for 22.5 million dollars (about Rs. 186 crores). People around know it as a haunted place. The town has been vacant since 1983 and was once famous for Kaiser Steel.
According to a news report, the name of this unique city is Eagle Mountain, which is located on the border of Joshua Tree National Park in California. It has recently been bought by a company called Ecology Mountain Holdings. Not much public information about the company is available except for the business address.
According to another news report, the company is associated with Ecology Transportation Services and is known for its red big rigs. The town was once flourished with homes, businesses and a high school. Its decline began in the 1970s with Kaiser Steel downsizing and closed 40 years ago in 1983.
The city's decline has attracted the attention of outsiders, and former residents still keep in touch with it through online communities. An anecdote related to Eagle Mountain is that after the departure of Kaiser Steel, a low security prison was also opened in town, which was closed 40 years ago.
Over the years Eagle Mountain became a popular filming location and a destination for adventure seekers. Quiet streets, old structures and dusty ruins tells many stories. Eagle Mountain, as well as its neighboring town, has seen population decline, but has recently been purchased by a company that plans to develop a truck stop, gas station and hotel.
The buyer's intentions are unclear, but it is likely to start mining ventures in stone products and minerals. Eagle Mountain's future is uncertain, but its history and potential for renewal are still fascinating.