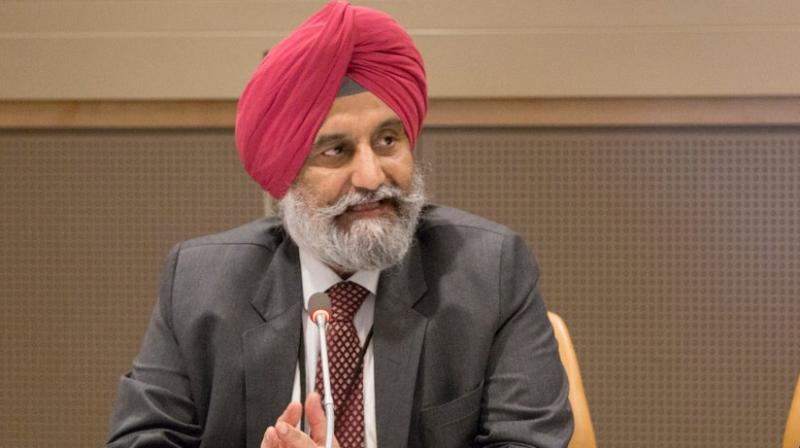 Navreet Singh Kang
RERA has taken tough stance against the real estate developers who have started their projects in violation of RERA Act. Chairman of Punjab RERA, Navreet Singh Kang said that it was mandatory for all approved colonisers to register with RERA before launching or starting publicity for the project. He said that show cause notices were issued to about 100 developers for punitive action against them. He said that defaulters might be fined as per the provisions of Act and they can also be jailed for three years.
The large number of colonies in Punjab are also developed without statuary approval from GAMADA or Municipal Committees which are termed 'iillegal colonies', Kang said. He also said that it is mandatory for the real estate developers to register the project with RERA after obtaining licence for Colony from GAMADA or local bodies department.  About 1500 residential projects were existing in Punjab and about 600 have already registered. Notices for registration were issued to about 400 developers. He said that all running projects including those who have not obtained completion certificate are covered under the Act. 
Taking action against them is a continue process. He said that such developers were first issued notice to register and if their explanation is not satisfactory then show cause notice for punitive action is issued. Kang said that about 500 developers in the state have not regisered yet. He said that RERA was eastablished to safefuard the interests of people who buy residential and commercial properties. 
He informed that RERA had disposed off about 173 complaints by plot holders and many are in the process and 1200 real estate agents were also registered with RERA while the number of projects is around 600. He added that the people who have any complaint against the coflonisers may file their complaints online at https://www.rera.punjab.gov.in.
 RERA office is functioning from Punjab Mandi Board building in Mohali. Punjab Government has allotted a new building to for RERA offices in Sector 18 Chandigarh. They will shift in new office by the first week of October 2018. Town Planning Departments of Punjab and Haryana used this building earlier. RERA would occupy a floor there.