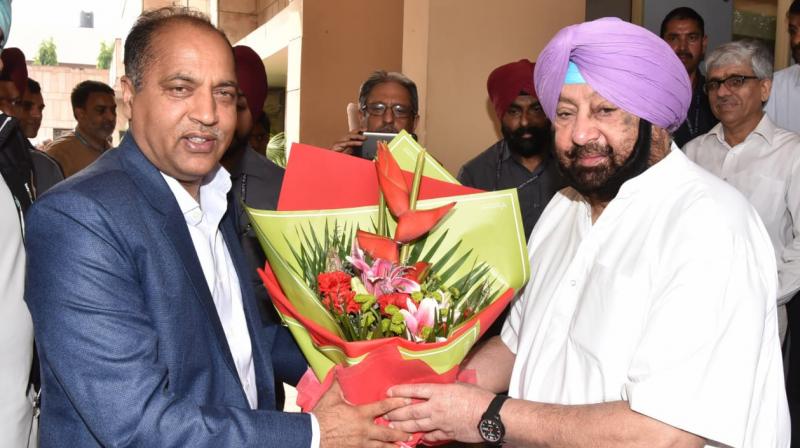 Punjab, H.P Sign MoU
Tourism in the region is all set to get a big boost with the governments of Punjab and Himachal Pradesh signing a Memorandum of Understanding (MoU) to set up a Ropeway between Sri Anandpur Sahib and Naina Devi ji. The MoU signing, which coincided with the 111th birth anniversary of Shaheed Bhagat Singh, took place in the presence of Punjab Chief Minister Captain Amarinder and Himachal Pradesh counterpart Jai Ram Thakur, by Vikas Pratap, Secretary, Tourism and Cultural Affairs, Punjab, and Ram Subhag Singh, ACS, Tourism Himachal Pradesh.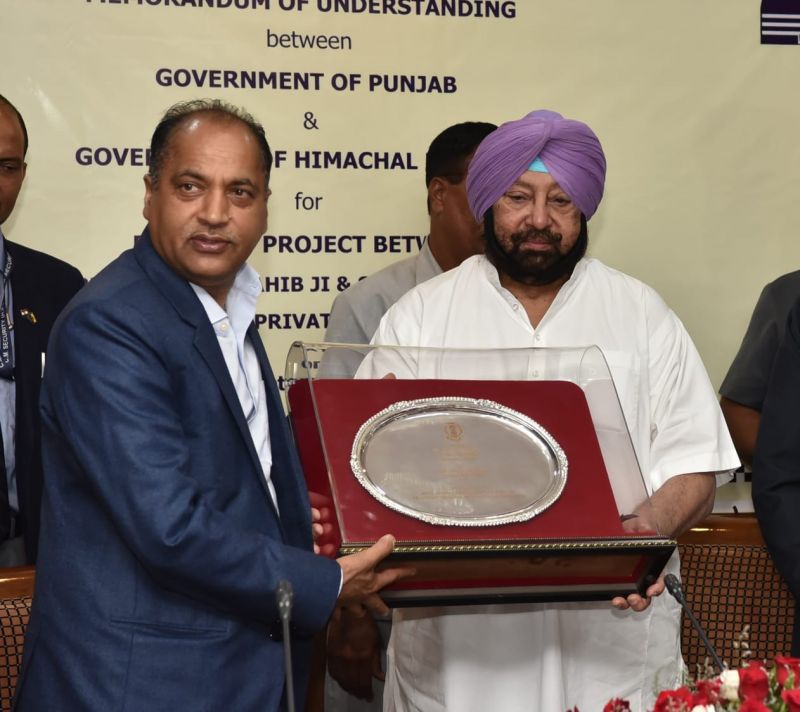 Captain Amarinder welcomed the agreement as a historic move to facilitate pilgrims visiting Sri Anandpur Sahib in Punjab and Naina Devi ji in Himachal Pradesh. The project would prove to be mutually beneficial for the two states, he said, underlining the need to promote tourism to boost the state's socio-economic development. The Chief Minister also stressed on the huge tourism potential in the region and said it was in the interest of all the states in the region to work collectively to facilitate tourism.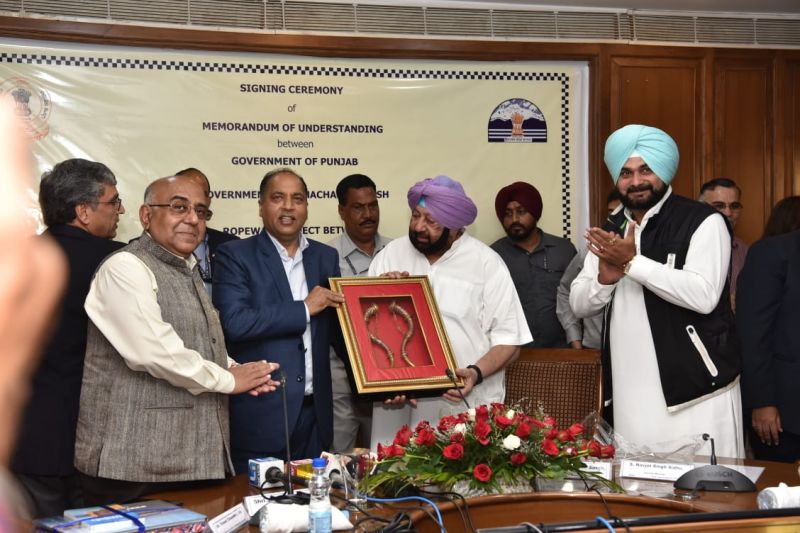 Jai Ram Thakur said that this project should have been completed long ago because of its importance to the two states. He said though Himachal had cancelled this project in 2014, he initiated its revival after taking over and Captain Amarinder Singh supported it all through. He said this project is a sign of Sikh-Hindu brotherhood, as it links the two historically important shrines of Anandpur Sahib and Mata Naina Devi. He said 25 lakh tourists visit Naina Devi every year and 80% of them are from Punjab. To be set up in Public Private Partnership (PPP) mode, the ropeway would facilitate lakhs of devotees visiting these two historic and religious sites in a smooth and hassle-free manner.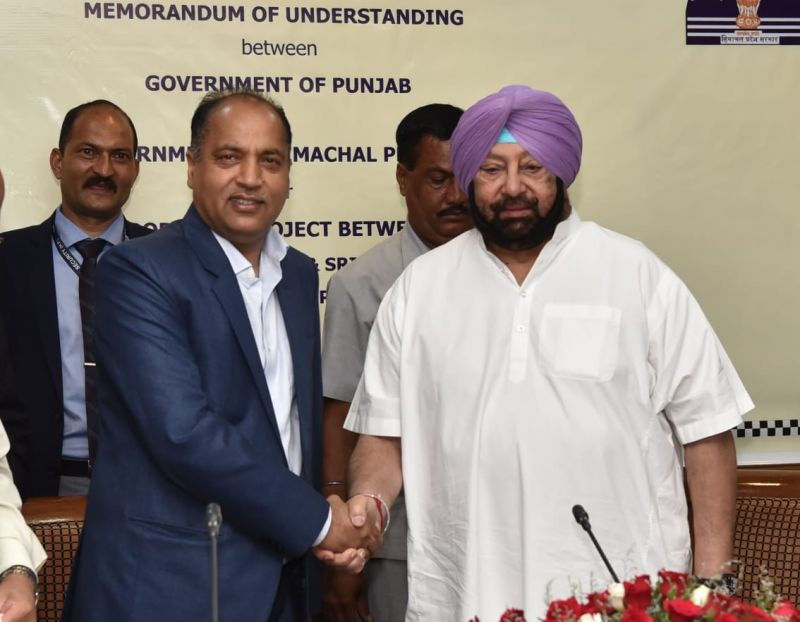 The two chief ministers agreed that the project would ease the travel of devotees visiting the two shrines, which were located quite far from each other, with hilly terrain compounding their problems. The ceremony was witnessed by Punjab Tourism and Cultural Affairs Minister Navjot Singh Sidhu, along with Vineet Chawdhry, Chief Secretary, Himachal Pradesh, and Karan Avtar Singh, Chief Secretary, Punjab. Others present on the occasion included Raveen Thukral Media Advisor to Punjab CM ,Suresh Kumar  Chief Principal Secretary, Tejveer Singh Principal Secretary, M S Jaggi Director Tourism  andSri Kant Bedi Principal Secretary to HP CM.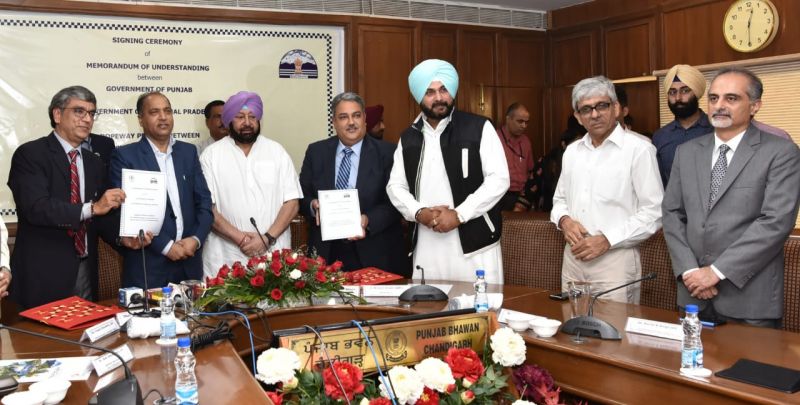 The Punjab Tourism department has acquired 108 kanal and 13 Marla of land for setting up a Lower Terminal Point and right of way within the Punjab territory for this purpose. The project will be executed on PPP mode by setting up a Special Purpose Vehicle. The project is estimated to cost Rs 250 crore and would cover a distance of 3.5 km. Three terminal points will be Lower Terminal Point (LTP) will be at Anandpur Sahib, Intermediate Terminal Point (ITP) at Toba and Upper Terminal Point (UTP) at Sri Naina Devi Ji.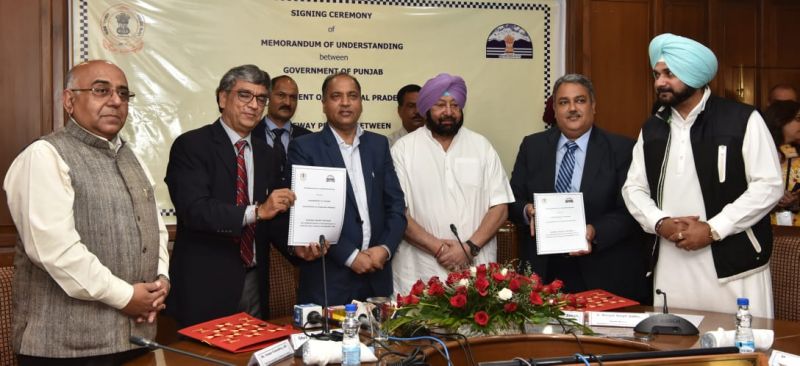 The total paid up equity for the SPV will be Rs. 1 crore, with Rs. 50 lakh each as share of the two states. As per the MoU, both states will have equal share in the revenue, with Concession period of 40 years. Captain Amarinder said the company to carry forward the work will be formed soon and it will have 10 directors, five each from the two stages. In the initial seven years, no concession fee would be paid by the Concessionaire and a time period of three years would be given to set up this project. This has been done to ensure that the tariffs remain affordable for the tourists and pilgrims.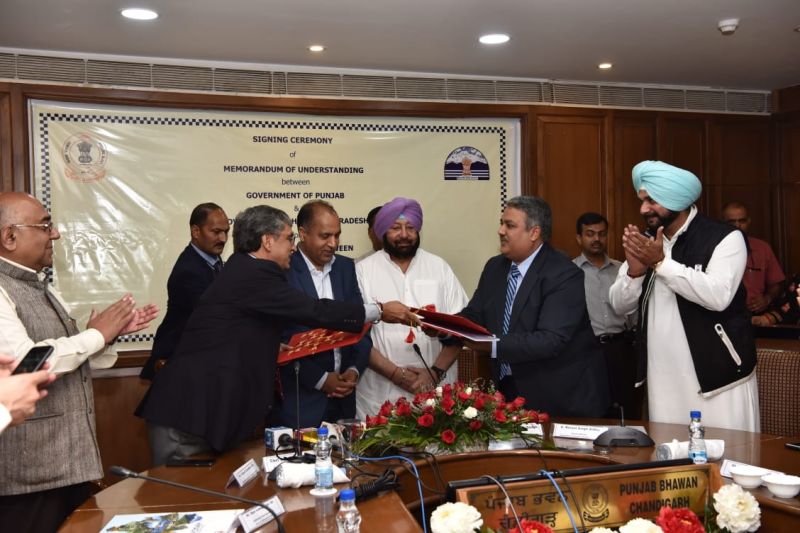 Notably, a Memorandum of Understanding was signed between the Governments of Punjab and Himachal Pradesh to set up the Ropeway between Sri Anandpur Sahib and Naina Devi ji on July, 26, 2012. The Punjab Tourism Department had acquired 108 Kanal 13 Marla land for setting up a lower terminal and right of way within the Punjab territory for this purpose. However, the MoU was cancelled by the Himachal Pradesh Government on June 3, 2014. In February, 2018, a letter from Chief Minister Himachal Pradesh was received to revive the project, following which Captain Amarinder conveyed his consent to Himachal Pradesh. Subsequently, the Punjab Tourism Department received the approved MoU from the Government of Himachal Pradesh on September 5, 2018. This was followed by the Punjab Cabinet giving its approval to the project on September 20, 2018.