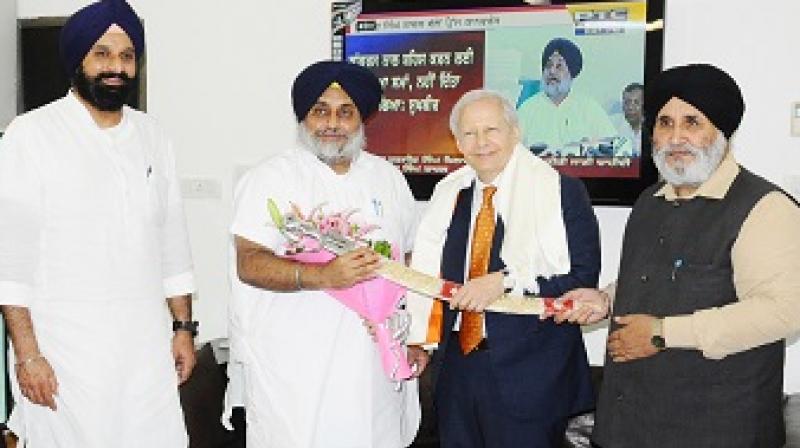 Chandigarh August 28 - The US Ambassador Mr Kenneth I Juster today called on the SAD president and former Deputy CM Punjab Sardar Sukhbir SIngh Badal at the party's headquarters here this evening The meeting lasted for about 45 minutes. Former Cabinet Minsiter Mr Bikram Singh Majithia was also present in the meeting. Mr Badal discussed the issue of the problems being faced by member of the the Sikh community in the USA. he referred to the incidence of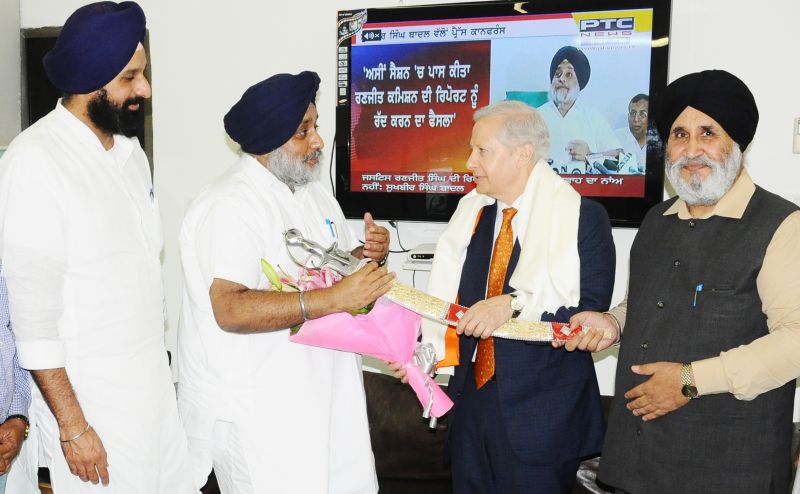 US AMBASSADOR CALLS ON SUKHBIR
racial attacks against them, especially in the recent times. Mr Badal specifically urged Mr Kenneth I Juster to use his good office to expedite action  aginst hose guilty of an attack on the DSGMC President Mr Manjit SIngh GK during his trip t the USA. Mr
Juster assured Mr badal tha the would do all he can to ensure that justice is delivered expeditiously in the case. Mr Justier also
assured his country's growing interest in the economic cooperation between his country and in the Punjab state.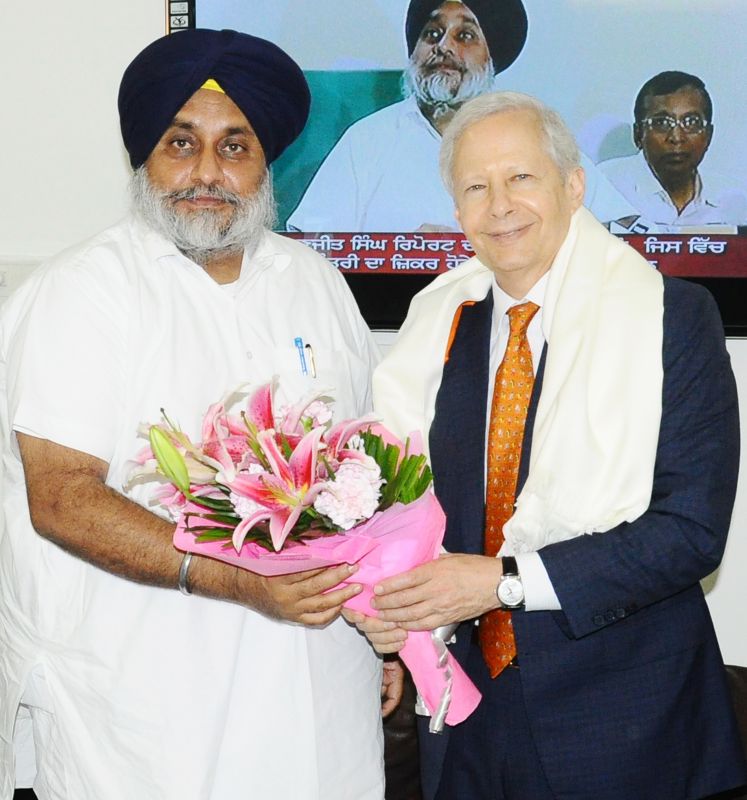 US AMBASSADOR CALLS ON SUKHBIR
Mr Badal was assisted in  the meeting by Dr Daljit SIngh Cheema, Mr Harcharan bains and  Mr Bunty Romana while the US ambassador was accompanied by Ariel H Pollock, first Officer ( North India) Mr Nathanil Farrar, FNorth India Office Political Officer, and Mr zrobin Bansal, North India Office Cultural Affairs Specialist ,