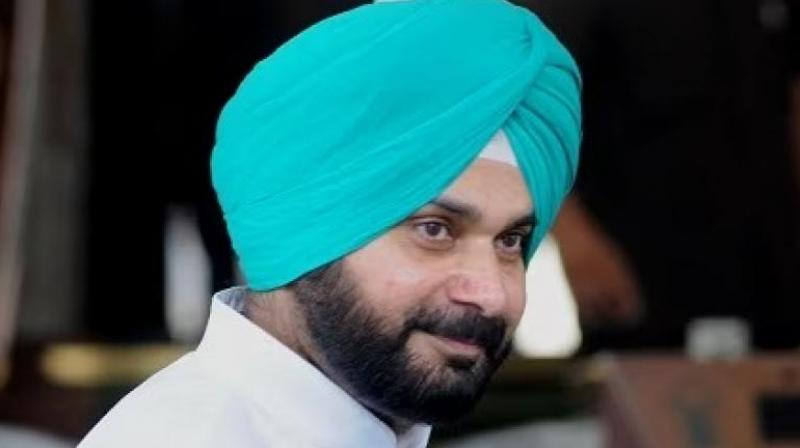 Navjot Sidhu
Navjot Singh Sidhu's Sentence will end on May 19
MOHALI: Former Punjab Pradesh Congress President Navjot Singh Sidhu is currently serving sentence in the road rage case. Sources said that Navjot Sidhu is likely to release from Jail in the first week of April. This has been claimed by Sidhu's lawyer, Advocate HPS Verma. However, no other administrative officer has given any information on record in this regard.
It is worth mentioning here that Navjot Singh Sidhu was sentenced to one year imprisonment by the Supreme Court in the road rage case. On 20 May 2022, Navjot Singh Sidhu filed a petition for reconsideration but he did not get any relief. Navjot Singh Sidhu was sent to jail on the same day i.e. May 20.
Navjot Singh Sidhu's sentence will end on May 19. Notably, the prisoners get a weekly holiday in the jail. Navjot Singh Sidhu has also worked during weekly vacations in the last 9 months to complete his sentence early. Due to which, during this period the number of weekly holidays of Navjot Singh Sidhu has increased to 45.
Following this, Advocate Verma has claimed that if 45 days are reduced from the time period of May 19, Navjot Singh Sidhu is expected to come out of jail on April 4. Navjot Singh Sidhu's political advisor and former president of District Congress Urban Narinder Pal Singh Lali is also hoping that Navjot Singh Sidhu will come out of jail before April 4.
It is worth noting here that the discussion about the release of Navjot Singh Sidhu started from December 2022. A large section of the Punjab Congress was also involved in preparations to welcome Sidhu. Everyone expected that Navjot Singh Sidhu would be release on 26 January 2023 (Republic day). However, when the R-day came, there was no official announcement from the state government on Sidhu's release. 
Reacting on this, Several Punjab Congress leaders slammed the Aam Aadmi party government for not releasing Navjot Singh Sidhu prematurely from the Patiala prison. 
Navjot Sidhu's wife, Navjot Kaur Sidhu, tweeted, "Navjot Singh Sidhu falls in the category of ferocious animal so the govt doesn't want to extend the 75th year of independence relief to him. You are all requested to stay away from him."
About the case.....
On December 27, 1988, Cricketer Navjot Singh Sidhu and his friend allegedly parked their car in the middle of the road near Sheranwala Gate crossing in Patiala. When 65-year-old Gurnam Singh reached the spot in a car. He asked them to move aside. In anger, Sidhu brutally beat up Gurnam. After that, Sidhu and his friend escaped from the spot. People took Gurnam to the local Hospital where he was declared brought dead. 
After so many years, the Supreme Court imposed a one-year jail term on Navjot Singh Sidhu in road rage case. Accepting this, former Punjab Congress chief Navjot Singh Sidhu tweeted, "Will submit to the majesty of law."