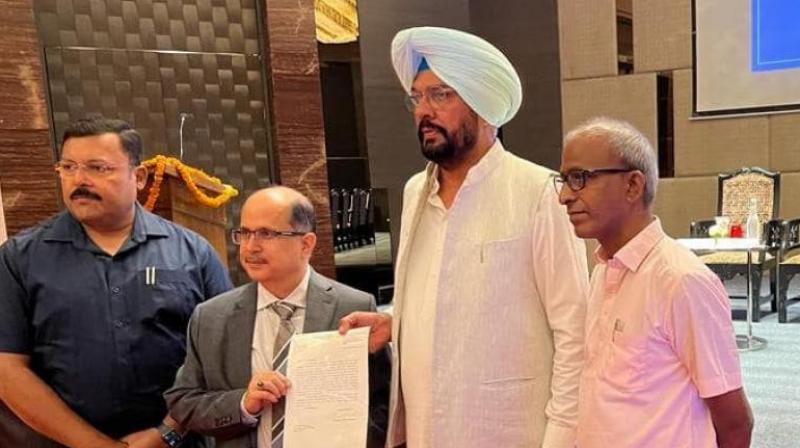 Kuldeep Dhaliwal and Foreign Secretary Ausaf Sayeed
Dr. Ausaf listened to the whole matter very carefully and assured for help: Kuldeep Dhaliwal
AMRITSAR: Punjab NRI Affairs Minister Kuldeep Singh Dhaliwal met the Foreign Secretary of the Central Government, Ausaf Sayeed over the issue of two youths from the Ajnala assembly constituency in Amritsar facing consequences of death penalty in Indonesia. Kuldeep Dhaliwal appealed the Foreign Secretary to provide possible assistance to bring back the youth to the country.
After meeting Ausaf Sayeed, Dhaliwal said that these young men named Gurmej Singh and Ajaypal Singh were victims of fraud at Indonesia. They were held hostage by the alleged Indian-origin agent and attempted to extort ransom.
Notably, During the fight to escape, the agent died and Gurmej Singh Gaggomahal from Rahim and Ajaypal Singh Atari from Dhanoya Modh village were arrested on the charge of his murder, which the local court declared to be punishable by death. Dhaliwal requested the Foreign Secretary to personally raise this issue with the Government of Indonesia through the Government of India so that so the boys can be saved.
Dhaliwal said that Dr. Ausaf listened to the whole matter very carefully and assured that the central government will take legal steps to bring youth back to their homeland and help the youth through the Indonesian Embassy in this matter.