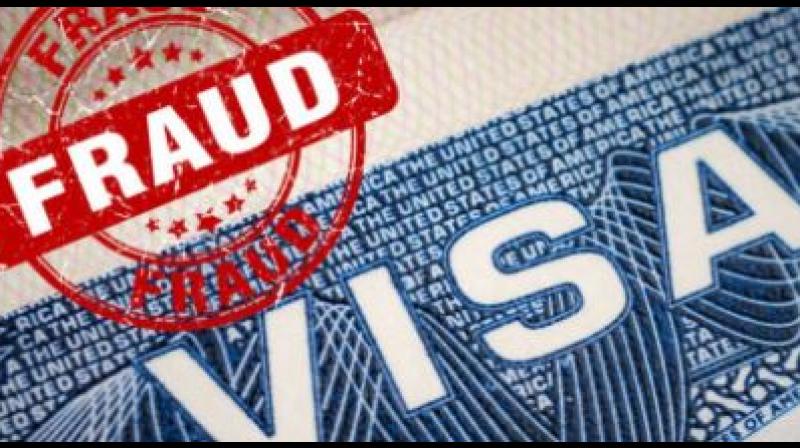 Immigration Company Fraud
Immigration Company Fraud: Immigration Company Based in Chandigarh Accused of Massive Fraud
Immigration Company Fraud in Chandigarh: In a disheartening case of immigration fraud, Sparks Overseas Immigration Company, located in Sector-34, Chandigarh stands accused of deceiving 11 individuals out of a total of Rs 22,80,000. The victims were promised work visas for Singapore and Dubai, only to be left in the lurch when the company abruptly shut its doors.
Upon investigating the matter, the Sector-34 police station has officially registered a case against the owner of the immigration company and other individuals involved in the fraudulent activities.
Kishan Kumar, a resident of Sector-49, lodged a formal complaint with the police, revealing that he had initially come across advertisements for Sparks Overseas Immigration Company on various social media platforms, including YouTube, Facebook, and Instagram. The company, as advertised, claimed to facilitate work visas for individuals aspiring to work in Singapore and Dubai. Eager job seekers from both Chandigarh and Punjab contacted the company, lured by the prospect of overseas employment.
The company demanded a sum of Rs 1, 20,000 for each Singapore work visa and 50 thousand rupees for each Dubai work visa. In total, 11 hopeful individuals, including Kishan Kumar, handed over a staggering sum of Rs 22,80,000, accompanied by the requisite documentation.
To add a veneer of authenticity to their operation, Sparks Overseas Immigration Company sent the applicants for medical examinations at Classic Diagnostic and Path Lab in Sector-33. Subsequently, Tanveer Kaur and Gurnoor Kaur were told to pay an additional Rs 3500 each for the promised visas, with the assurance that they would be granted within 12 to 15 days.
However, on September 10, when the applicants arrived at the company's office, they were met with a grim discovery. The company had vanished without a trace, absconding with their hard-earned money and leaving them in a state of profound disappointment. Promptly after receiving the complaints, the Sector-34 police station took swift action, registering a formal case against the owner and employees of Sparks Overseas Immigration Company. 
(For more latest news apart from Immigration Company Fraud, stay tuned to Rozana Spokesman)