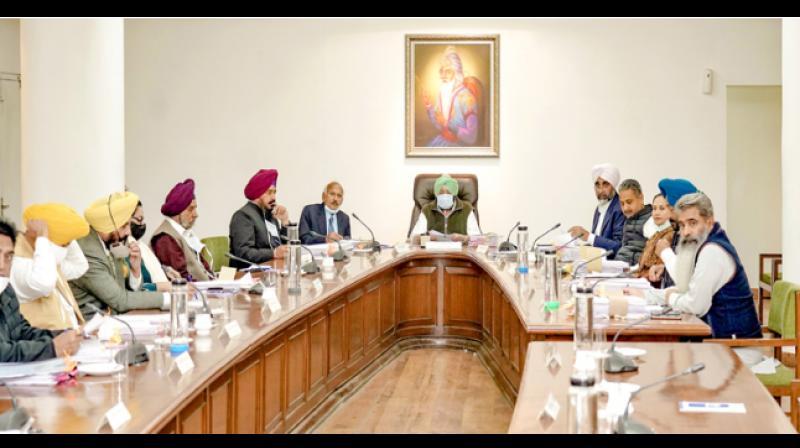 Captain Amarinder Singh
Punjab Chief Minister Captain Amarinder Singh on Wednesday announced an 'Open-Ended Mini Bus Permit Policy', with no deadline for rural youth to apply for such a permit, while laying foundation stones of Rs 55.16 crore worth of high-tech State Transport Department institutes, including home delivery of driving licences.
The Chief Minister also virtually launched distribution of 3000 mini bus permits for the rural youth to give a boost to the 'Ghar Ghar Rozgar te Karobar' mission, with token presentation of permits to 5 beneficiaries. He said that while 3000 permits were being handed over today, while another 8000 would follow through the rest of the year, taking the total to be distributed by the end of the year to 11000, generating both direct and indirect employment.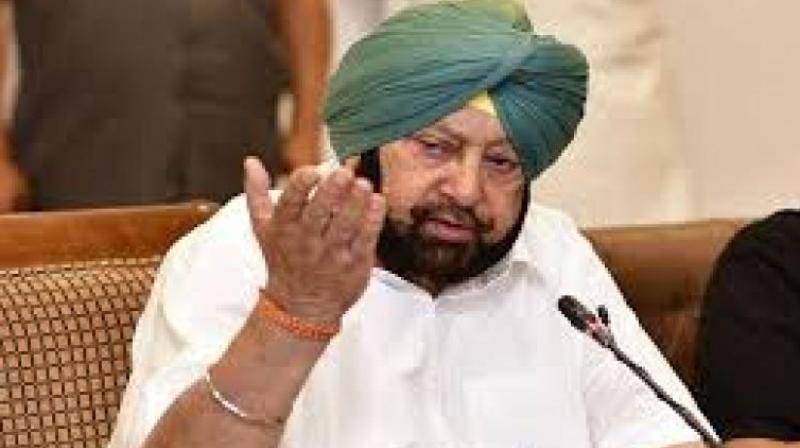 Captain Amarinder Singh
Captain Amarinder directed the Transport Department to create a user-friendly online facility within the next three months for receipt and processing of applications of all bus permits to make the system far more transparent and eliminate corruption.
These novel initiatives will go a long way in providing smooth rural connectivity and seamless delivery of citizen centric services, said the Chief Minister, lambasting the previous SAD-BJP regime for issuing illegal permits to chosen people without due publicity or adherence to legal procedures/rules.
Recalling that his government had promised cancellation of all illegal bus permits to ensure that genuine people get the benefit of the scheme, Captain Amarinder said under the transparent system adopted by the Transport Department, a public notice for mini bus permits was issued for the first time ever in newspapers. People were encouraged to apply online without any hassle, and as many as 12,384 applications were received.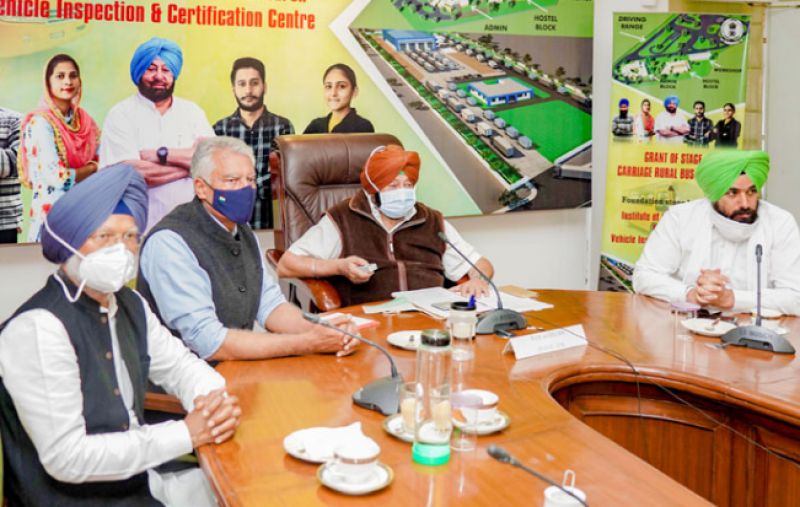 Capt Amarinder Singh
Congratulating Transport Minister Razia Sultana and the officers of the department, Captain Amarinder said that they had set the ball rolling to achieve five-fold objective to create employment opportunity for rural youth, make travel safer for women and children, ensure vehicular traffic safer for travellers and pedestrians, reduce vehicular pollution and door step delivery of government services.
The fast-paced changes in technology, where transport had now reached the Mars, necessitated new initiatives, he said, adding that Vehicle Location Tracking (GPS) Device Project, launched at a cost of Rs 15.50 crore would make travel safer for women and children in public transport vehicles.
He disclosed that 100% such devices had already been installed in PUNBUS Buses and 50% in PRTC buses, which would be fully covered in the next six months. Razia said the GPS system would be installed soon in private buses too.
The Chief Minister also referred to the state-of-the-art Command Control Centre at State level and 4 Regional Centres to track the vehicles, and said this would facilitate handling of panic button alerts by any woman/child, online challan for over-speeding vehicle without HSRP fitment, absence of valid insurance & Pollution certificate etc.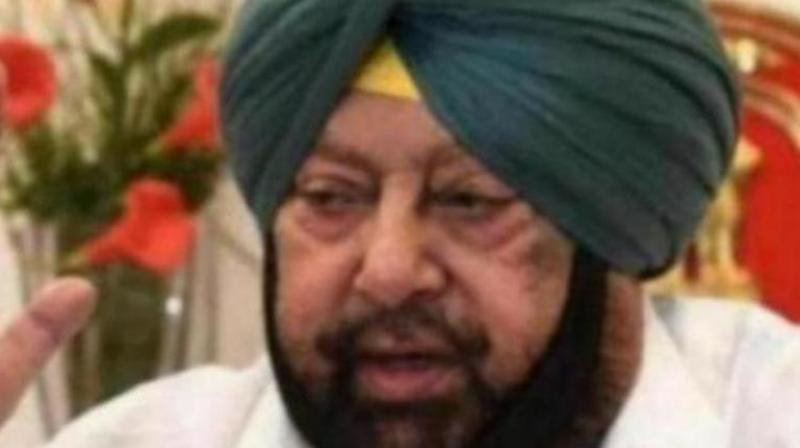 Captain Amarinder Singh
On the occasion, the Chief Minister also laid the foundation stone of the Institute of Driving and Traffic Research (IDTR) Kapurthala at a cost of Rs 22.50 crore under Mission 'Ghar Ghar Rozgaar te Karobar', with training capacity of 20,000 drivers annually to impart quality training to rural youth, and thus generate employment avenues as skilled drivers within the country and abroad, besides creating qualified trainer base for drivers and instructors of other training institutes. He said the instituted had been planned during his previous tenure and he was happy that it had been realised now.
The upcoming training institute, to be managed by Tata Motors, would be equipped with camera based Innovative Driving Testing System (IDTS) to assess the driving skills of the candidates. The institute, having residential accommodation for 75 participants, would also have driving simulators with motion/static platforms.
The Chief Minister also laid the foundation stone of Vehicle Inspection and Certification Centre, Kapurthala at a cost of Rs 17.16 crore with the aim to safeguard the passengers and pedestrians, besides reducing vehicular pollution. The Centre, with capacity to inspect 72,000 vehicles annually, would test the road worthiness of vehicles before driving, among other important features such as online appointment for vehicle testing, replacement of visual inspection with automated sensor based testing equipment, automatic inspection report after completion of inspection report without any human intervention.
He pointed out that Punjab witnessed a gradual decline in parameter of road accidents per lakh population from 23.9 against national average of 36.9 in 2016 as compared to 21.7 and 34.9 respectively in 2018. Likewise, road deaths per lakh population in Punjab have also come down from 11.6 against national average of 17.4 in 2016 to 11.3 against national average of 16 in 2018.
While inaugurating home delivery of driving licenses and Registration Certificates (RCs), the Chief Minister said that Punjab is the first state in the Country to implement this unique system. He stated that a Centralized Card Personalization Centre (CCPC) has been established at Chandigarh, where all smart card based driving licenses and RCs would be centrally printed before being home delivered.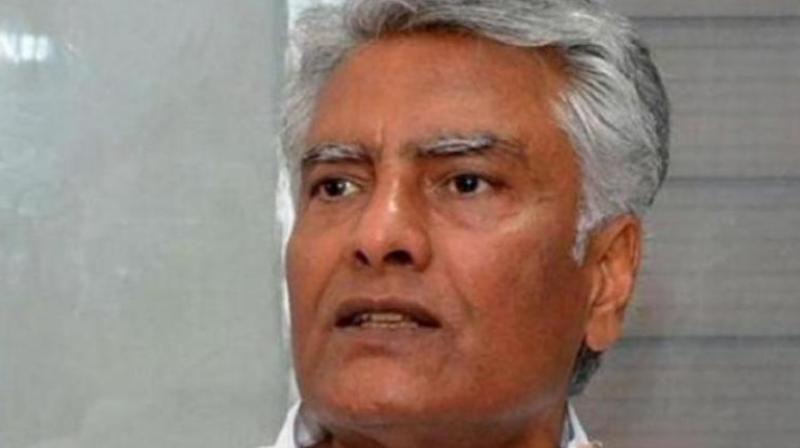 Sunil Jakhar
Earlier in his welcome address, Principal Secretary Transport K Siva Parsad said the doorstep delivery would be instrumental in checking corruption and elimination of illegal touts and agents. He said now citizens would no longer be required to visit transport offices to collect documents and this would ultimately decrease the work load in Regional Transport Authorities (RTAs) and SDM offices.
PPCC president Sunil Jakhar termed today's initiatives the fulfillment of the party's promise, and lauded the Captain Amarinder government for the remarkable job done by it despite all odds. Transport was a major business and revenue earner for the state, extending from Amritsar to London to Mumbai, but in the previous decade it had been taken over by the Badals, who monopolised the business despite being custodians of the people's faith, he said, underlining the need to destroy the chain.
Prominent amongst others who were present on the occasion included; Member Parliament from Fatehgarh Sahib Dr. Amar Singh, President Punjab Youth Congress Barinder Singh Dhillon, Industries & Commerce Minister Sunder Sham Arora and Food, Civil Supplies & Consumer Affairs Minister Bharat Bhushan Ashu.