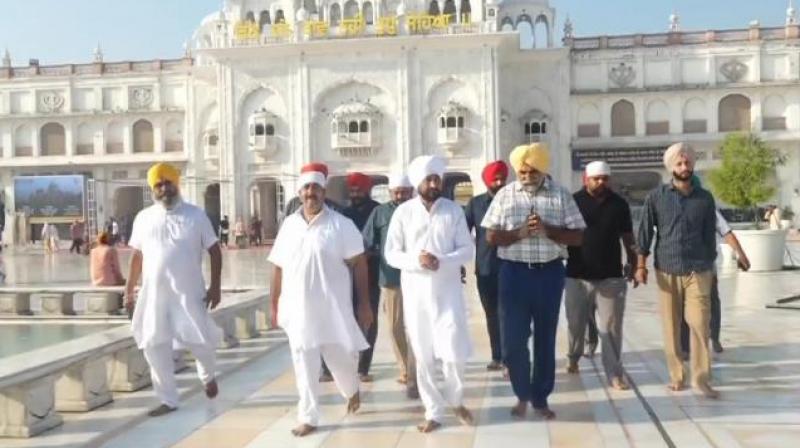 Former Punjab CM Channi
Channi Labels Bill as Hollow Promise, Calls for Immediate Implementation; Responds to Trudeau's Remarks on Extremist's Killing
AMRITSAR: Former Chief Minister of Punjab, Charanjit Singh Channi, offered his prayers at the revered Harmandir Sahib on Thursday, accompanied by a group of his ardent supporters. The visit, however, was not officially communicated to the local committee. Following his visit, Channi voiced strong criticism against the recently passed Women's Reservation Bill in the Parliament.
Expressing his discontent, Channi likened the Women's Reservation Bill to an empty promise, stating that it falls short of real action. Drawing a metaphor, he likened it to a man purchasing jewelry for his wife, locking it away, and pledging to allow her to wear it only when their children marry. Channi emphasized that the reservation bill for women shares a similar fate, urging for immediate and effective implementation of the legislation, rather than deferring rights for another 8-10 years.
In addition to his stance on the Women's Reservation Bill, Channi addressed the recent statement made by Canadian Prime Minister Justin Trudeau concerning the killing of Hardeep Singh Nijjar, in Canada. He urged for India to address this matter, particularly if it's being raised in the parliament of a foreign country. Channi refrained from commenting on Congress High Command and the India Alliance when questioned about them.