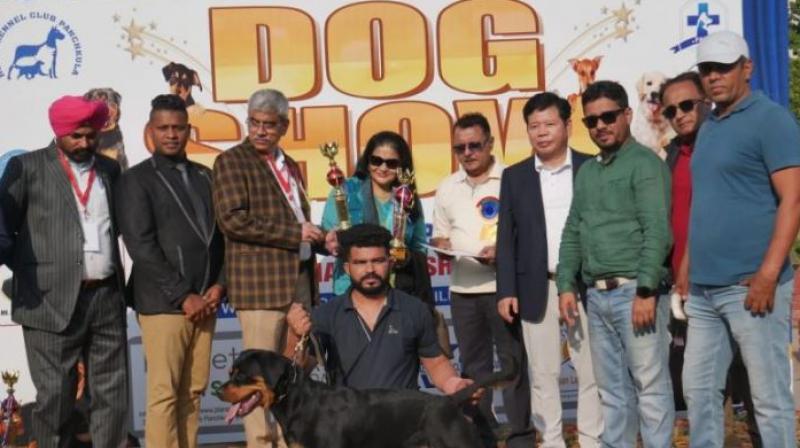 Two-Day Mega Dog Show in Chandigarh
Two-Day Mega Dog Show in Chandigarh: German Shepherd Hulk Claims Best in Show Title at North India's Largest Canine Extravaganza
Two-Day Mega Dog Show in Chandigarh News: The two-day Mega Dog Show, hailed as North India's largest canine spectacle, concluded on a high note at the Sector-3 ground, leaving dog enthusiasts and participants delighted. Hosted by the Royal Kennel Club, Panchkula, in collaboration with the Pet Animal Health Society, Sector-3, and the Department of Animal Husbandry, Government of Haryana, the event witnessed the participation of more than 300 dogs representing over 50 breeds.
On the final day of the show, hundreds of attendees from Tricity, Punjab, and Haryana gathered with their furry companions, contributing to the vibrant and lively atmosphere. Notably, the Great Dane and Bacon Fries Dog stole the limelight as the center of attraction, captivating the audience with their unique qualities.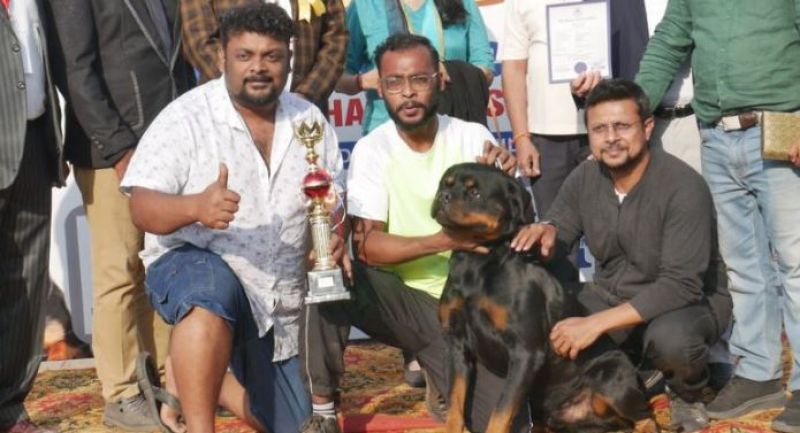 The distinguished British Deputy High Commissioner, Caroline Rowett, graced the occasion as the special guest during the prize distribution ceremony on the closing day. In a highly competitive showcase, the title of Best Dog Show was clinched by the impressive German Shepherd Hulk.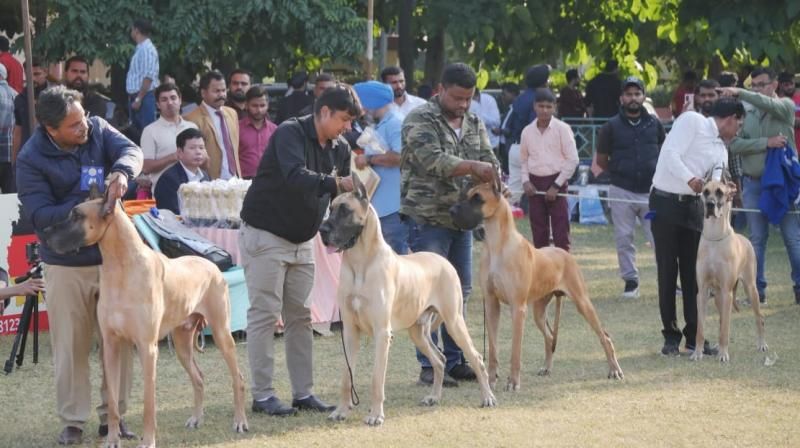 Sikandar Singh, the General Secretary of the Royal Kennel Club, expressed confidence that the success of this year's event would pave the way for increased attendance in the next edition. The competition within the Rottweiler and Labrador categories drew participants from various corners of the country, emphasizing the show's growing popularity.
Dr. Ranjit Singh, Deputy Director of the Panchkula Animal Husbandry Department, lauded the success of the Mega Dog Show, emphasizing its educational objectives aimed at enlightening people about diverse dog breeds. The event featured an array of breeds, including Pomeranian, Pug, Maltese, Chihuahua, French Bulldog, Lhasa, Toy Poodle, Apso, Pekingese, Mastiff, Rottweiler, Gaddi, St. Bernard, Dogo Argentino, Labrador, German Shepherd, Siberian Husky, Chow, Akita, Shih Tzu, Standard Poodle, and British Bulldog.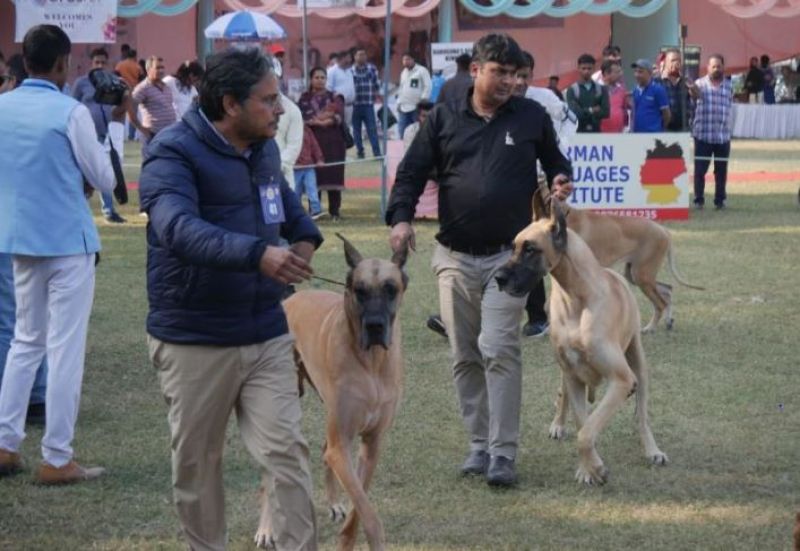 The Prize distribution ceremony on the concluding day was graced by the presence of IAS Ankur Gupta, Additional Chief Secretary of the Government of Haryana, Animal Husbandry and Dairy Department, and Dr. Birendra Singh Laura, Director General of Haryana Animal Husbandry. Their participation underscored the significance of the Mega Dog Show in promoting awareness and appreciation for the diverse world of canine breeds.
(For More News Apart from Two-Day Mega Dog Show in Chandigarh News, Stay Tuned to Rozana Spokesman)