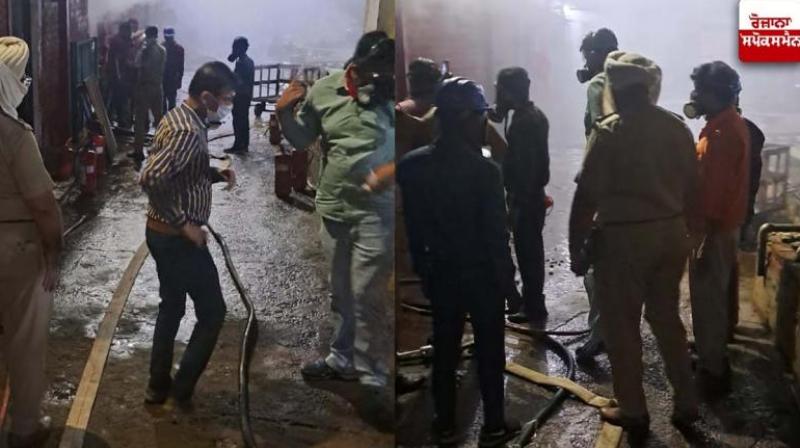 Gas leak in a Factory at Derabassi
Situation was brought under control by the Rescue team: Police
DERABASSI: A Drum full of chemical broke on Friday at Sourav Chemical Factory located on the Derabassi-Barwala Road. Due to this, people started having difficulty in breathing and felt burning sensation in the eyes. Stampede took place in the factory after the gas leak. Reportedly, People living in the nearby flats of GBP Eco Home, ECO 2 and GBP Superia Housing Project started having breathing problems and were evacuated of their houses.
Residents informed the police control room about the incident, after which the head of the police station, Derabassi Jaskanwal Singh Sekhon reached the spot and took stock of the situation. There were billows of smoke at the location of gas leakage. The situation was brought under control by the relief and rescue team.
The police chief informed that there were two drums of a chemical called xylene in the factory. According to the factory workers, one of the drums broke and the gas leaked out. A gas leak occurred around 11 pm. Notably, The police chief said that about 40 workers were working in the night shift in the factory. No casualties were reported.