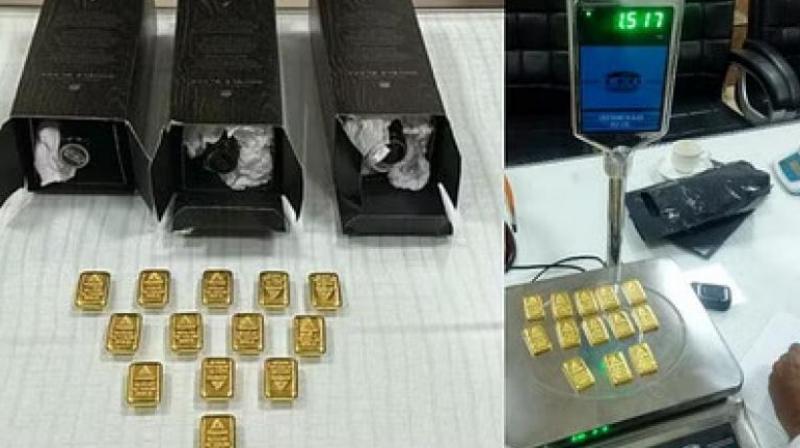 Excise Dept Recovers Gold worth Rs 86 lakhs
13 Gold Biscuits were hidden in Liquor Bottles
AMRITSAR: In a major action, the Excise Department team recovered gold worth Rs 86.17 lakh at Sri Guru Ramdas Ji International Airport. Customs officials have recovered this gold from a passenger who arrived by Indigo flight from Sharjah on Monday (March 13).
The spokesperson of the department said that Indigo flight 6E48 arrived at Amritsar Airport from Sharjah. The customs officials checked the luggage of the passengers and found some signs during the scanning of the bag of one of the passengers. During the checking of the goods by the officials, it was noticed that something was hidden in three bottles of liquor.
Notably, When the bottles were opened, 13 gold biscuits weighting 1 kg 516 grams were found in them. The price of the gold is Rs 86,41,200 in the market. The officials of the department have arrested the person and the further investigation is underway.