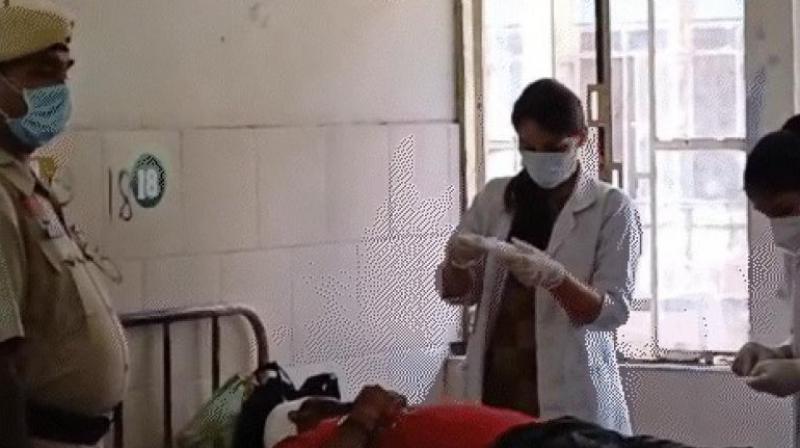 Treatment of Injured
Police have affirmed their commitment to taking appropriate action in the matter
AMRITSAR: Violent Clash broke out between rival gangs at Amritsar Central Jail, leaving a trail of injuries. Security personnel swiftly intervened, successfully separating the warring groups. Six prisoners sustained injuries requiring immediate medical attention. Three more injured individuals were later admitted to Guru Nanak Dev Hospital during the night. The Jail Administration has remained tight-lipped about the incident, raising questions about the handling of the situation.
Sources indicate that the roots of this clash lay in a longstanding rivalry between the two groups. Under the cover of darkness, the adversaries managed to fashion weapons using materials readily available within the jail premises. The ensuing altercation prompted the swift response of security guards who managed to prevent further escalation.
The Police have affirmed their commitment to taking appropriate action, awaiting both the formal complaint from the jail administration and the statements of the injured. Presently, the injured individuals are receiving medical care at Guru Nanak Dev Hospital, and their statements will be recorded once their conditions stabilize.
The victims of the violent clash have been identified as Gurbej Singh, also known as Bhija, hailing from Chautala police station Sadar Tarn Taran, along with Rahul and Chawinda Devi, residents of village Bharat. A perplexing aspect of this incident is the recent police search operation conducted within the jail premises just a week prior.