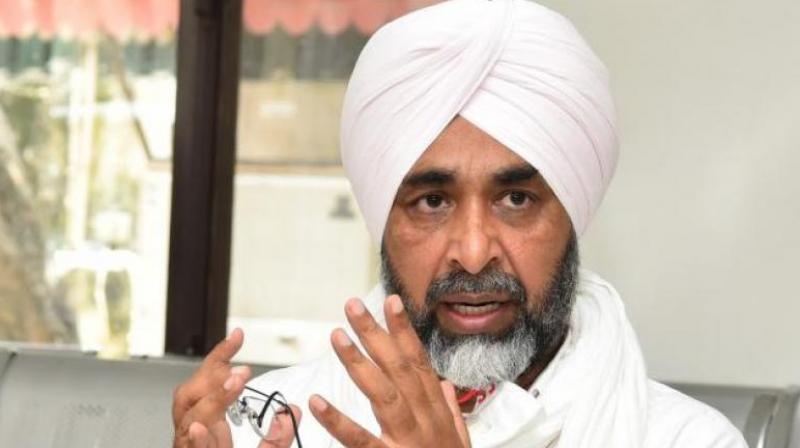 Manpreet Badal
Chandigarh: Punjab Finance Minister Manpreet Badal tested positive for coronavirus on Thursday. Taking to Twitter, the minister confirmed that he was reported coronavirus positive.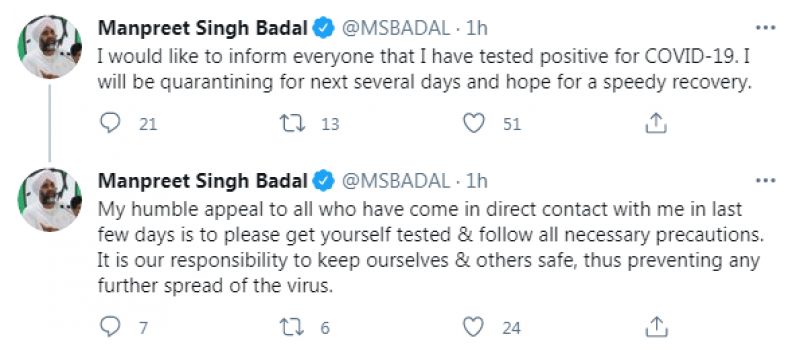 Manpreet Badal tweet
"I would like to inform everyone that I have tested positive for COVID and I will be in quarantine for the next coming days. I got myself tested before the session and then again immediately after the session. Before the session, I tested negative. After the session, I have tested positive," he said.
The minister urged people who have been in contact with him in recent days to get tested for coronavirus.