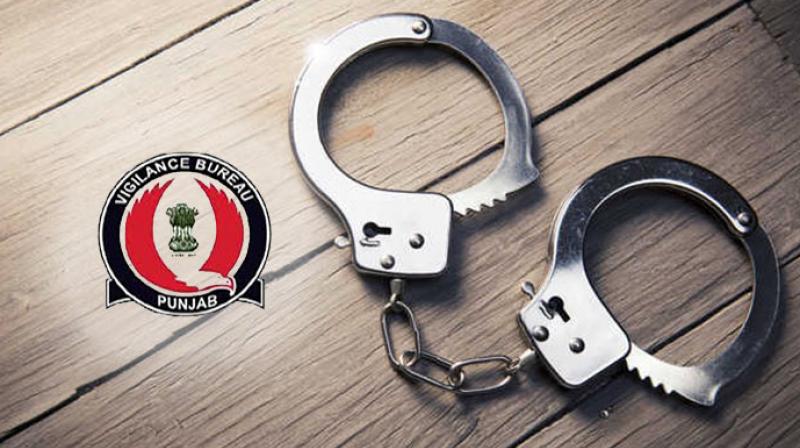 Chandigarh 12 January: Punjab Vigilance Bureau registered a case against forest conservator Harsh Kumar IFS posted at Hoshiarpur for submitting fake appreciation letter to state government for removing adverse remarks in his annual confidential report (ACR). In this case a private person Ajay Palta, Director, Palta Engineering Works Private Limited, Focal Point, Jalandhar was also booked under section 420, 465, 467, 468, 471, 474, 120-B IPC at police station SAS Nagar.
Disclosing this here today, an official spokesperson of the Vigilance Bureau said during the investigation, chief forest conservator, Kuldeep Kumar Lomis had written some adverse comments in Harsh Kumar's ACR of year 2014-15 and the later had submitted his written request to minister of forests, Punjab for omitting negative notes from ACR by attaching copy of an appreciation letter.
During investigation of vigilance enquiry, it was found that appreciation letter No. 100/c/2008/1389 dated 04.05.2015 was not issued by Dr. Ashok Kumar, Scientist-F, Incharge Genetic and Tree Production Department, Forest Research Institute (FRI) Dehradun (Uttarakhand). This letter was received on 11.05.2015 in the office of Principal Secretary, Forest and Wild Life Protection and Kuldeep Kumar Lomis had written to the FRI to verify its authentication.
He added that the institute had clarified that this letter was never issued and dispatched by the FRI. During vigilance enquiry, Harsh Kumar, Vijay Kumar DFO Hoshiarpur and Ajay Palta, submitted an affidavit and stated that this appreciation letter was typed by Dr. Ashok Kumar, Scientist on his computer on 04.05.2015 and presented to Vijay Kumar DFO in the presence of Harsh Kumar and Ajay Palta.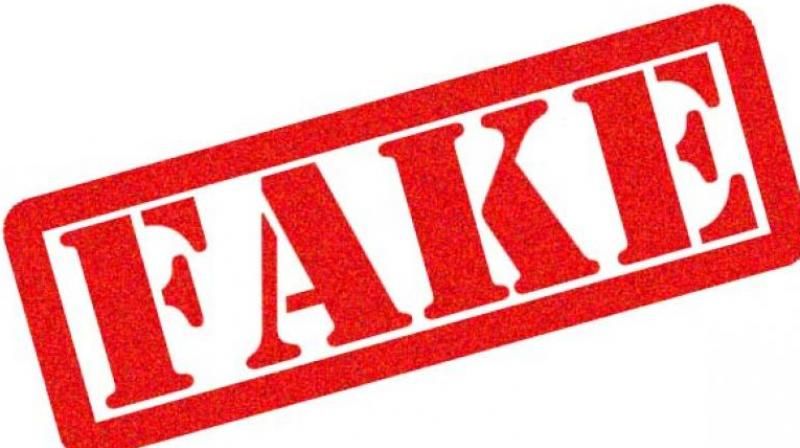 Submitting fake appreciation letter
During investigation it was found that the FRI was closed on the said date (04.05.2015) on account of Budha Pornima holiday. The office or institute could be opened only after taking prior permission from the FRI head but no such permission was granted for the same. Apart from this, Harsh Kumar, Vijay Kumar and Ajay Palta have reported to the VB that they went to Dehradun's Institute on 04.05.2015 on a vehicle bearing no. PB-08-CH-7565, but no entry of the said vehicle was registered at the entry gate register of the FRI on that day.
The spokesperson further added that as per the reports of Forensic Science Laboratory, VB has found that signatures on the appreciation letter was not of scientist Dr. Ashok Kumar as well as such letter was not recovered from the hard disk of computer used by Dr Ashok Kumar. In fact, the letterhead used by Dr Ashok Kumar carries a green logo, but the logo printed in this forged appreciation letter was black.
He informed that Dr Ashok Kumar was promoted as Scientist-F from Scientist-E post on 21-12-2016 but the letter was bearing his signatures as Scientist-F on 04-05-2015. He further added that the officer have submitted to the VB regarding national roaming calls made to Dr Ashok Kumar but during investigations his location was found in Haryana and Delhi on 05-05-2018 and 06-05-2018.
The spokesperson added that chief forest conservator Jatinder Sharma has also revealed that this appreciation letter dated 04.05.2015 neither received in his office nor received to the office of additional chief forest conservator (Development). On the basis of the investigations, VB concluded that Harsh Kumar and his accomplice Vijay Kumar (deceased) and Ajay Palta of Palta Engineering Works Private Limited, Jalandhar, in connivance with each other have dishonestly brought in forged document to cover up the adverse remarks entered against him in the ACR.