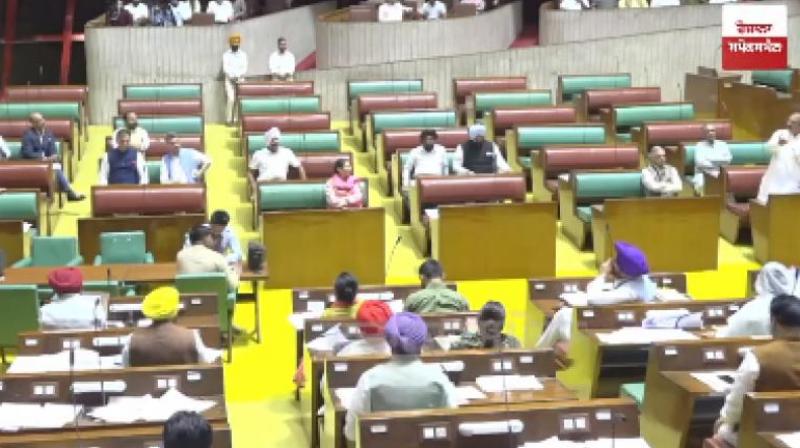 Punjab Vidhan Sabha Session
AAP leaders have misled the people by making big false Promises: Ashwani Sharma
CHANDIGARH: The Debate on the budget 2023-24 commenced in the Punjab Vidhan Sabha on Saturday (March 11) morning. During the budget debate, BJP MLAs criticized the Bhagwant Mann government for not fulfilling the poll promise of giving Rs 1,000 per month to all women above the age of 18 in the state. The Aam Aadmi Party had not fulfilled this promise even after a year of forming the government. BJP MLAs have raised questions on the government's intentions.
BJP state president and MLA  Ashwani Sharma started the debate on the budget. He said that Aam Aadmi Party has harassed women by not giving them Rs 1,000. On Friday, as soon as the Punjab budget started, the women sat in front of the TV, but after two hours, they got nothing. Before the elections, the leaders of Aam Aadmi Party had made big promises of giving Rs 1,000 per month to women, but despite two budgets in a year, this promise has not been fulfilled yet.
Ashwani Sharma said that the Aam Aadmi Party and its leaders have misled the people by making big false promises before the assembly elections. After opening 504 mohalla clinics in one year, now they are talking about establishing 142 new mohalla clinics, but will the government be able to open 16000 clinics in 5 years at this pace. During the debate, when the AAP MLAs started protesting, Sharma said that the AAP government could not implement the Centre's schemes in Punjab.