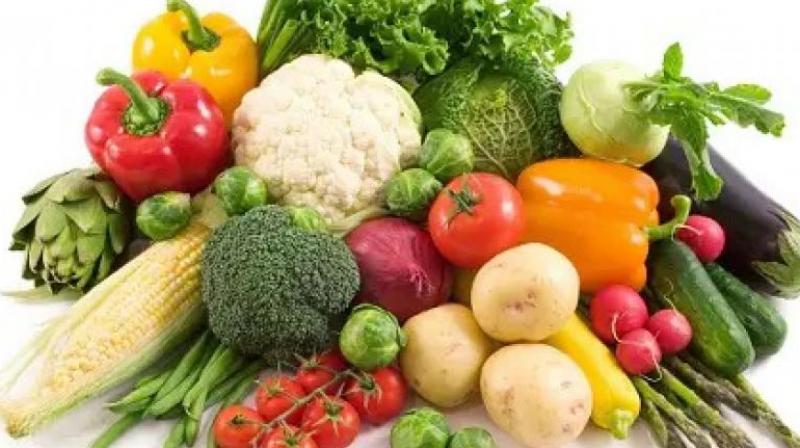 Vegetables
Vegetable Crisis Deepens: Chandigarh Witnesses Shocking Vegetable Prices
CHANDIGARH: The Persistent Surge in vegetable prices continues to weigh heavily on consumers' wallets, with tomatoes emerging as the most conspicuous example, fetching a staggering Rs 200 per kilogram in Chandigarh. The escalating costs of essential vegetables have once again ignited concerns over household budgets and food affordability.
Just last week, tomatoes were priced at Rs 70 per kilogram, but the sudden spike to Rs 200 per kilogram has shocked consumers. This surge in tomato prices is reflective of the broader trend affecting various vegetables. Peas are no exception, priced at Rs 160 per kilogram, while cabbage is fetching Rs 100 per kilogram. Pulses are also a costly commodity, with prices hitting Rs 120 per kilogram. The humble potato, which was once available at Rs 10 per kilogram, now commands a price of Rs 30 per kilogram. Onions, a kitchen staple, are also sold at approximately Rs 40 per kilogram.
Market traders from Sector 26 in Chandigarh attribute this sharp price escalation to adverse weather conditions, particularly the heavy rainfall in mountainous regions that led to crop destruction. The impact of these weather-related challenges has rippled through the supply chain, resulting in elevated prices for multiple vegetables. While it's not uncommon for vegetable prices to rise during the rainy season, this time the increase has been more substantial.
Furthermore, the closure of the Chandigarh-Shimla highway has exacerbated the problem, hindering the smooth flow of supplies. However, efforts to mitigate the situation are underway, as some vegetables are being sourced from Bengaluru to help stabilize prices. It is anticipated that as these additional supplies reach the market, there will be a gradual reduction in vegetable prices.