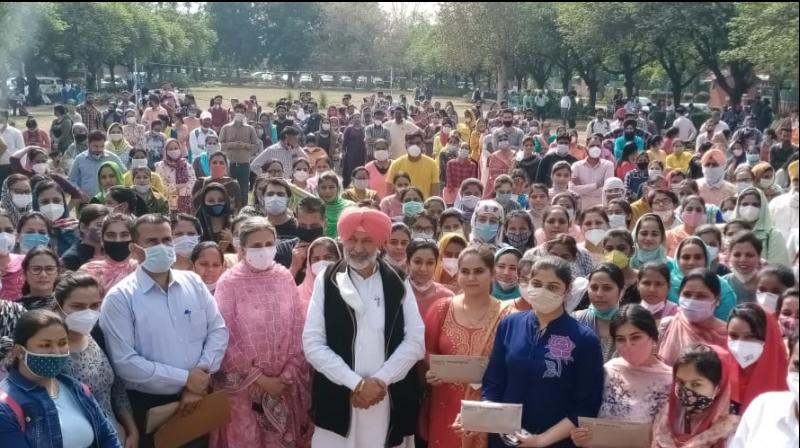 Balbir Singh Sidhu
Chandigarh: Health & Family Welfare Minister Punjab Balbir Singh Sidhu today handed over appointment letters to 354 Staff Nurses and 6 Pharmacy Officers.
Disclosing this here today, the Health Minister said that under the 'Ghar Ghar Rozgar' employment scheme of Punjab Chief Minister Capt. Amarinder Singh, out of the total 598 posts of staff Nurses published, today appointment letters were given to 354 staff nurses while 164 staff nurses have already been given appointment orders previously. Six pharmacy officers were also given appointment letters today. While the remaining candidates will soon be given appointment letters.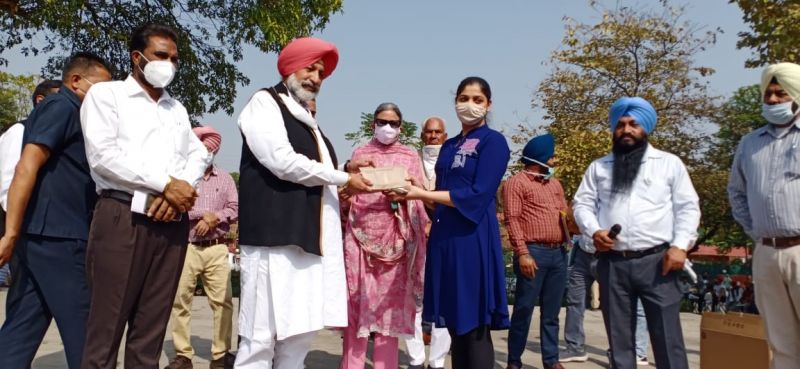 Photo
Balbir Singh Sidhu congratulated the new appointees in the Health Department and encouraged them to discharge their responsibilities honestly and diligently in various health institutions of the state.
Director Health Services (Family Welfare) Punjab Dr. Andesh Kang welcomed the newly appointed staff who got jobs in the health department. She said that corona pandemic has been brought under control to a large extent but the disease has not been eradicated yet. Covid cases are coming to light every day. Therefore, to prevent corona, wear a mask and wash your hands from time to time with soapy water and strictly follow the rules of social distance.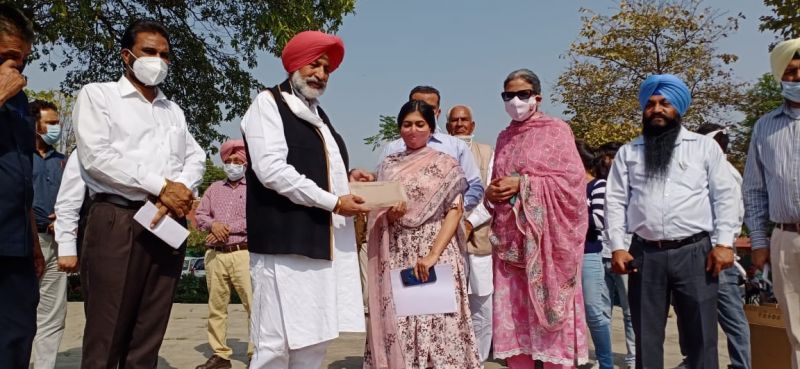 Photo
On this occasion, Health Minister's OSD. Dr. Balwinder Singh, Political secretary to Health Minister Harkesh Chand Sharma Machhli Kalan, the Superintendent Suraj Kumar, Superintendent Sanjay Kumar, Mass Media Officer Gurmeet Singh Rana, Harcharan Singh Brar and other officials were also present.