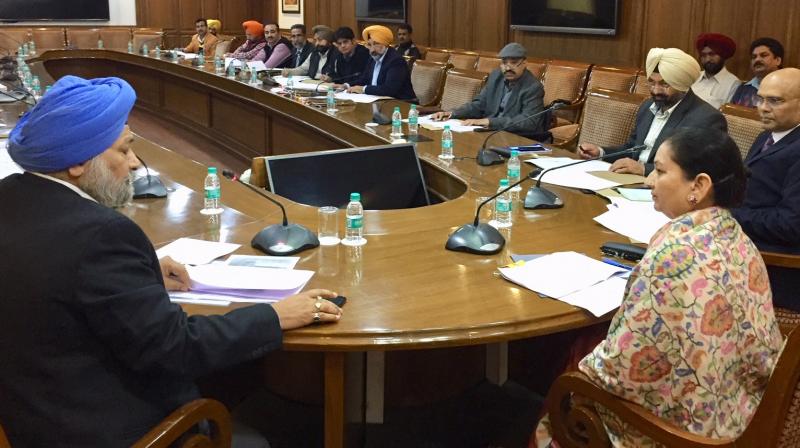 Spokesman News Service: Chandigarh, December 4: "The use of high-end technology would be ensured to stall the road mishaps and a comprehensive programme would be chalked out to educate students regarding road safety norms." This was disclosed by the Transport Minister, Punjab, Mrs Aruna Chaudhary here today in a communiqué after presiding over the meeting of Punjab State Road Safety Council.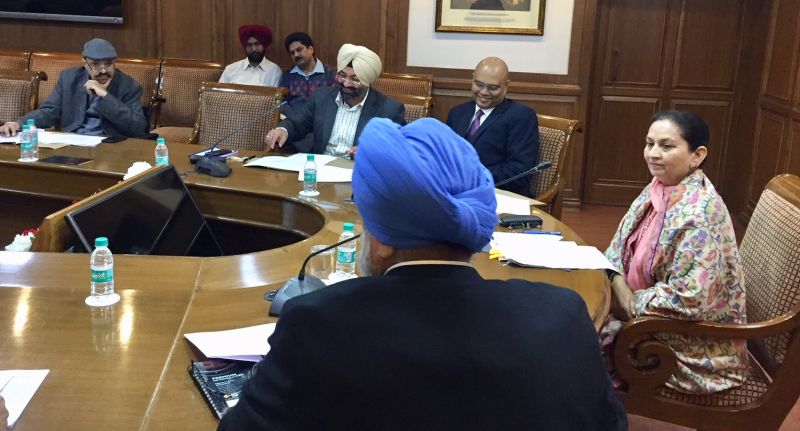 Emphasizes educating students about road safety norms
Mrs. Chaudhary directed the officers present to act against the violators of road safety norms using the modern technology. Divulging more, the minister said that breath analyzers must be used to check drunken driving, Speed Guns to put a stop to the over speeding vehicles, besides weighing machines to check overloading. The minister also added that speed cameras must also be installed as part of the pilot project on the Chandigarh-Nangal main road to nip the menace of overspeeding in the bud apart from making optimum usage of the weighing machines at toll plazas and other spots to deal with the problem of overloading.
Mrs. Chaudhary further elaborated that the strict implementation of the road safety norms needs to be ensured and most significantly, an awareness campaign must be waged to educate common masses in this regard. The minister also emphasized organizing awareness camps aimed at student community besides instructing the officers of the Education Department to ensure inclusion of the road safety norms a part of the curriculum and guiding about the same during the morning prayer time. The minister also directed the officers of the Transport as well as the Police department to make sure that no vehicle gets on the road without reflectors.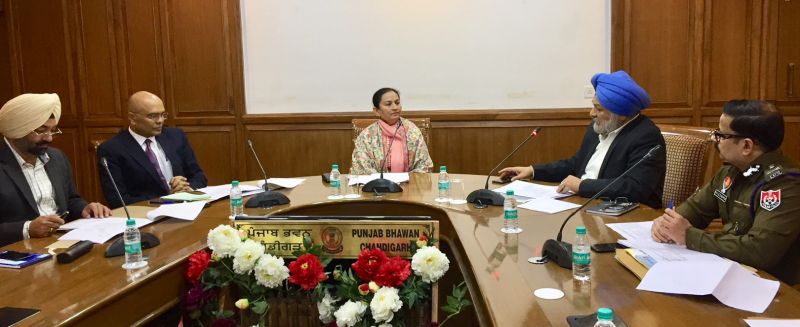 High-end equipment such as E-Challan, Speed Guns, Body Cameras, Overloading Weighing machines to be used
Prominent among others who were present in the meeting included Additional Chief Secretary Home Mr. N.S. Kalsi, Principal Secretary Transport Mr. K. Shiva Prashad, State Transport Commissioner Mr. Dilraj Singh, ADGP Traffic Mr. Sharad Chauhan and Representatives of different departments namely Finance, PRBDB, Health Services, School Education, Higher Education, Local Government, and Punjab Mandi Board.