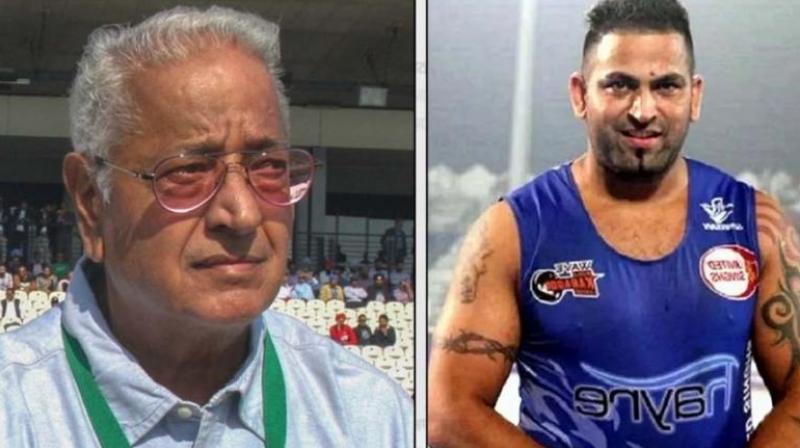 Sandeep Ambian Murder Case
Ambian's wife Rupinder Kaur went live on social media
MOHALI: Acting on the appeal of Rupinder Kaur, wife of international kabaddi player Sandeep Nangal Ambian, the police has arrested Surjanjit Chatha, the accused in the murder case, said reports. Rupinder Kaur had appealed live on social media about 6 months ago that the police should immediately arrest Chatha from a palace in Jalandhar district.
Although no police officer has yet confirmed the arrest of Chatha, but a video of the police action taken to arrest him is going viral on social media. Earlier, Ambian's wife Rupinder Kaur went live on social media and accused the police of not taking action. Rupinder Kaur said that she told the SSP that the accused of Sandeep Nangal's murder is sitting in Kartar Palace of Jalandhar.
Rupinder Kaur said that instead of arresting the accused, the SSP asked her to give evidence. Rupinder said that it is the court's job to see the evidence. The police officers have named Surjanjit Singh as accused in this case on the basis of some clue and evidence.