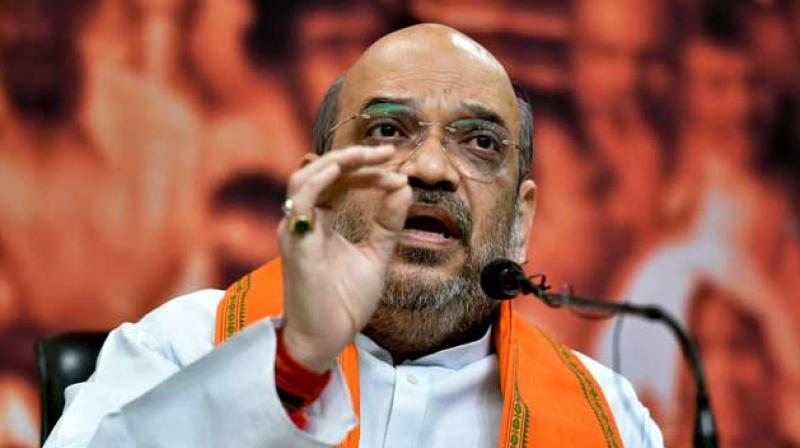 BJP president Amit Shah today hailed his party's drive to enroll new members and train them and said opposition parties are also now emulating this exercise. Addressing party functionaries after releasing training booklets to educate workers, Shah said the BJP's ideology is aimed at changing the society and the country's politics, sources said. The training booklets also include measures to effectively deal with media.
Opposition parties emulating BJP's member enrolment drive: Shah
The party had launched a membership drive after it stormed to power at the Centre in 2014 and claimed to have enrolled 11 crore new members. It then launched workshops across the country and said that it has trained over 10 lakh workers. People present at today's meeting said Shah also referred to membership drives of some opposition parties and said they had followed the BJP.

Pandit Deendayal Upadhyay Prashikshan Maha Abhiyan
There are different booklets for panchayat-level workers, elected members of local bodies and members of farmers cells, among others. The party has named this exercise to educate party workers the Pandit Deendayal Upadhyay Prashikshan Mahabhiyan.